The solar industry has grown exponentially over the last decade, bringing with it hundreds of thousands of jobs. The U.S. Department of Energy Solar Energy Technologies Office (SETO) funds workforce training programs to enable more people to enter the solar energy workforce and to allow those whose jobs are impacted by solar to get the information they need to do their jobs.
If you're interested in working in the solar industry, check out some of the resources below:
Job Resources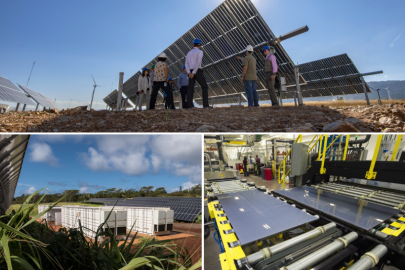 Solar Energy Careers
Ready to start building our clean energy future with a new career in the Solar Energy Technologies Office?
Learn more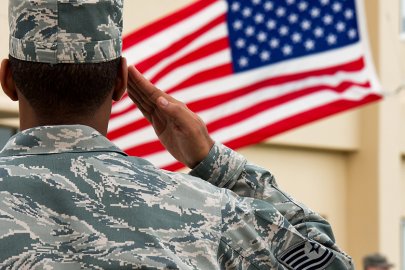 How to Hire Veterans in Solar Energy
The solar industry is an important source of employment for returning veterans, who comprise an increasing portion of the solar workforce.
Learn more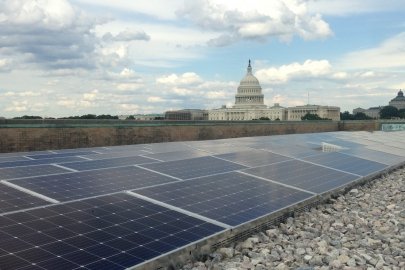 Fellowships and Research Opportunities
Fellowships provide an opportunity for scientists, engineers, and researchers to lead and improve projects to meet the SETO goals.
Learn more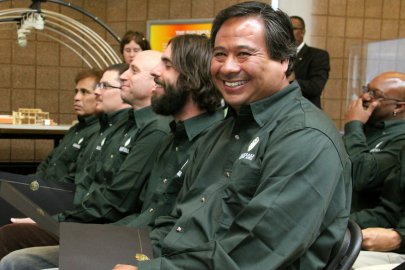 Solar Ready Vets Network
The Solar Ready Vets Network is a group of solar workforce development programs for veterans and transitioning military service members.
Learn more
Solar Career Map
Use the Solar Career Map to explore 40 jobs across four industry sectors and identify more than 60 routes to advancement between them. Additional opportunities for progress and promotion can be found within any given occupation on the map, and multi-sector pathways reinforce the idea of lifelong learning and the natural evolution of skills and interests. 
Training Resources
View other solar energy resources, learn about SETO's research areas, and learn about the basics of solar energy. 
Subscribe to the Solar Energy Technologies Office Newsletter