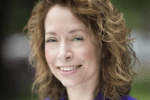 Michele Boyd
Michele Boyd is the program manager of the Strategic Analysis and Institutional Support team within the Solar Energy Technologies Office.
more by this author
Solar permitting can be a major bottleneck for residential solar installations, adding weeks and, in some cases, months to adoption timelines. That's why the National Renewable Energy Laboratory (NREL) worked with local governments, building code organizations, permitting software providers, and industry partners to develop an online platform known as SolarAPP+.
SolarAPP+ eases the permitting process and cuts red tape—making it easier for homeowners across the United States to power their homes from the sun—while saving time for local governments and installers.
To accelerate the adoption of SolarAPP+, DOE recently launched the SolarAPP+ Prize, which encourages local governments to join the growing list of SolarAPP+ adoptees. To apply for the prize, local governments must submit a questionnaire and letter of support by November 4, 2022. Then, all they need to do is adopt SolarAPP+ before April 27, 2023. Every applicant that meets the deadline will receive a cash prize of $15,000.
Here's how everyone wins with SolarAPP+.
Local governments save time on paperwork
Since NREL developed the platform, SolarAPP+ has approved over 10,000 projects in counties, cities, and towns in the United States. The local governments that have adopted SolarAPP+ have saved over 10,000 hours in plan review time.
SolarAPP+ can automate the permitting process for 70%–80% of submitted permits and save valuable time and resources for local governments seeking to increase the solar capacity in their communities.
Installers get projects approved faster
Currently, solar energy accounts for about 3% of U.S. electricity. To address climate change, the nation's solar capacity will likely need to grow by hundreds of gigawatts in the next 15 years—that means millions of solar projects requiring permits nationwide, many of which will be on residential buildings. NREL estimates that conducting plan reviews on an individual solar permit application takes between 15 and 60 minutes. Communities across the country are already struggling to process permits for the growing solar market.
SolarAPP+ instantly issues permits for code-compliant residential rooftop solar photovoltaic (PV) systems. The platform also standardizes processes so that solar installers have the same requirements across jurisdictions, improving predictability and efficiency. Installers can check code compliance of designs before submitting them for permit approval.
Consumers save time and money on their solar systems
For homeowners looking to go solar, a streamlined permitting process means faster installation of their rooftop systems. Researchers found that SolarAPP+ shortens total project timelines by nearly two weeks.
Costs for consumers can come down, too. Shorter project timelines mean consumers can start generating solar energy and benefiting from lower utility bills even faster.
With SolarAPP+, local governments, installers, and consumers all reap the benefits, helping more Americans access the cost-saving benefits of solar energy and accelerating the clean energy transition.
Local governments can apply for the SolarAPP+ Prize by November 4, 2022.