In the United States, we are continually working toward superior energy development, grid resiliency, economic competitiveness, and technology innovation, and thus investment in students to advance science, technology, engineering and math (STEM) fields is critical. According to the National Center for Education Statistics, the architecture and engineering fields of study represent only 7% of all undergraduate degrees awarded for the 2015-2016 academic year.1  Focusing on this education area, Oak Ridge National Laboratory (ORNL) launched the JUMP into STEM initiative to advance student skills in the STEM fields and encourage early-stage research in building energy efficiency.
Leveraging its successful crowdsourcing for innovation platform – JUMP – ORNL transitioned the online forum to JUMP into STEM, to focus on challenges for university students. The goal: stimulate ideation and participation in STEM fields focusing on energy efficiency in buildings. Echoing the crowdsourcing nature of JUMP, JUMP into STEM includes online competitions, combined with on-campus engagement of students in designing teams and technology research ideation.
In the spirit of rapid start-ups, ORNL partnered with the University of Tennessee (UT) to design and issue two unique challenges for the College of Architecture + Design (CAD) and the Department of Civil and Environmental Engineering (CEE) students. The topics: additive manufacturing challenging students to exploit 3D printing capabilities to aid design of molds for precast concrete; and an alternative thermal management challenge calling for the design of a bench-top anisotropic composite and a heat sink system for residential walls.
ORNL worked with UT professors from CAD and CEE departments to conduct five on-campus events with students, including hands-on learning opportunities at UT's FabLab where students worked with ORNL researchers on prototyping their concepts on 3D printers. In just 10 short weeks, the JUMP into STEM initiative engaged more than 150 students and selected three student team finalists: Team Schuyler, represented by Schuyler Daniel, Cameron Davis, and Kati Grostefon; Team Nicolo, represented by Nicolo Franceschetti; and Team Gallagher, represented by Charles Gallagher. The finalists presented their final projects for an award of a 10-week paid summer internship at ORNL. Team Nicolo's concept for 3D Printed Mold Sandwich System rose to the top, winning the invitation to intern at ORNL's Building Technologies Research and Integration Center (BTRIC) this summer.
The JUMP into STEM competitions will continue with an online "What if" Challenge open to all students and innovators to participate in considering the key motivators for residential and commercial building owners to manage their energy use. This fall, BTO and ORNL are looking to add more STEM engagement opportunities with UT and regional universities for more competitive awards to win internships and research and development collaborative opportunities. Join in and help inspire more students to be a part of STEM field activities.
For more information, visit jump.ideascale.com
. . . . . . . .
1 Source: The National Center for Education Statistics, Digest of Educational Statistics: https://nces.ed.gov/programs/digest/2017menu_tables.asp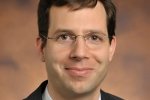 Sven Mumme
Sven Mumme is Opaque Envelope and Thermal Energy Storage R&D technology manager in the Building Technologies Office (BTO) at the U.S. Department of Energy (DOE).
more by this author