The COVID-19 pandemic had a major impact on the energy-efficiency workforce, especially for those service providers, such as home performance professionals, whose work requires in-person home visits. In accordance with state and local requirements, many home performance businesses suspended delivery of services until it was safe to reenter homes by following newly established COVID-19 safe work practices and procedures. To overcome the challenges of a months-long work stoppage, the small businesses that make up the home performance workforce discovered new ways to deliver services and expand their reach.
Home performance contractors advise households on energy-saving measures and technologies. They also install home upgrades that reduce energy use, increase comfort, and improve the quality of indoor air. These upgrades include replacing older, inefficient heating and cooling equipment with high-efficiency systems (e.g., air source heat pumps), sealing air leaks, adding insulation, and diagnosing comfort and safety issues in the home.
Many of these contractors participate in the Building Technologies Office's Home Performance with ENERGY STAR (HPwES) program, which helps homeowners make home energy upgrades with equipment backed by ENERGY STAR. In fact, HPwES has helped improve the energy efficiency of nearly 970,000 homes and expects to reach 1 million homes this autumn. In response to the COVID-19 pandemic, HPwES sponsors across the country adjusted or enhanced their programs to ensure that when in-home restrictions were lifted, consumers would have access to energy-saving measures. Sponsors are utilities, government entities, or other energy-efficiency organizations who implement Home Performance with ENERGY STAR programs through a network of over 1,300 home performance contractors offering households advice about how to improve the energy efficiency, comfort and indoor air quality of their homes. Many sponsors dedicated themselves to ensuring that families impacted by COVID-19, especially in low-to-moderate-income households, received help to lower their energy bills. Enhancements implemented by sponsors and participating contractors included adopting COVID-safe work protocols, conducting remote assessments, offering higher incentive levels and 0% financing options, and incorporating healthy home evaluations into energy assessments. These adjustments created enough demand that contractors were busy through the end of the year.
DOE and the Environmental Protection Agency recognized sponsors and contractors with 2021 ENERGY STAR Awards for their efforts, which helped the home performance industry adapt and recover from the COVID-19 pandemic. Read about the efforts of some of these award-winning sponsors and contractors below and see the full list of winners.
At the beginning of the pandemic, the staff of Efficiency Vermont, a statewide utility focused on reducing energy use, became concerned about the livelihood of their state's energy-efficiency workforce, as well as the residents whose homes were due for retrofits that would reduce their high heating bills.
When businesses shut down and families were told to stay home, Efficiency Vermont responded by taking measures that would create demand for efficiency upgrades as soon as in-home restrictions were lifted. "We knew we needed to support Vermonters in a different way," said Hillary Anderson, director of marketing for Efficiency Vermont. "And we needed a response that supported our workforce early in the year."
The organization announced its highest-ever incentives to weatherize homes through its HPwES program. For a limited time, Efficiency Vermont offered to cover 75% of weatherization costs, the first six months of loan payments, and 0% interest financing. The incentives also allowed customers to receive their efficiency upgrades without paying upfront costs. The plan worked, and participation in the program increased by 25% over projects completed in 2019. With more than 1,050 households taking advantage of the offer—nearly 60% of which belonged to moderate-income families, who are often priced out of efficiency upgrades—Efficiency Vermont was able to offer a lifeline to the residents facing the worst effects of the crisis, as well as the state's energy-efficiency workforce. Almost all of the state's HPwES-participating businesses kept their staff on payroll during a year that saw the nationwide energy-efficiency workforce shrink by more than 12%. Several businesses even expanded to meet the increased workload, according to a year-end survey conducted by Efficiency Vermont. Efficiency Vermont received the 2021 ENERGY STAR Partner of the Year, Sustained Excellence Award.
New Jersey Board of Public Utilities (NJBPU)
An early hotspot of the pandemic, the state of New Jersey's home performance contractors endured three months of work stoppage for all services aside from emergency repairs. As the efficiency workforce faced furloughs and layoffs, NJBPU utilized the slowdown to provide virtual trainings for contractors to increase their technical skills. NJBPU also offered enhanced incentives for its low-to moderate-income residents when the restrictions were lifted, which led to financing for 75% of the home performance projects completed in 2020.
Scott Fischer, owner of Ciel Power LLC in New Jersey, completed nearly 100 projects through the HPwES program in 2020. He said the NJBPU efforts helped drive demand for energy-efficiency upgrades. "The pandemic spanned one of the coldest winters in recent memory, during which New Jersey families were spending an inordinate amount of time at home," Fischer said. "The additional incentives for low-to-moderate-income households provided a lifeline to families struggling with increased household energy consumption and comfort issues stemming from outdated insulation and heating equipment." By the end of 2020, nearly 1,600 homes had received upgrades, including 62 low-to-moderate-income households.
NJBPU received the 2021 ENERGY STAR Partner of the Year, Sustained Excellence Award, and Ciel Power received the 2021 ENERGY STAR Contractor of the Year Award, Sustained Excellence.
In nearby Long Island, another 2021 ENERGY STAR Contractor of the Year award winner, Green Team LI, focused on how to keep the workforce safe once in-home work resumed. Jay Best, an owner at Green Team LI, worked with the state of New York to develop best practices and online trainings for home performance contractors to use when returning to work. Green Team LI also produced a video to inform its customers about the new safety practices, which it shared with other companies throughout the state to use in a similar fashion.
Read how other sponsors modified their programs with remote assessments, virtual meetings, and targeted marketing campaigns helped to sustain the home performance industry during a tumultuous year.
Contributor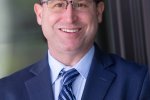 Steve V. Dunn
Steve Dunn is a technology manager in the Residential Buildings Integration (RBI) program of EERE's Building Technologies Office, where he leads the Home Performance with ENERGY STAR Program, a voluntary partnership with energy-efficiency programs and home performance contractors that delivers affordable energy-efficiency improvements to U.S. households.
more by this author