Bioprose Blog
As a key driver of economic growth and job creation, the aviation sector understands the need for research and development (R&D) on advanced aviation fuels to reduce cost, ensure performance, improve environmental sustainability, and enable production volume at levels needed for use in jet-powered aircrafts for commercial, business, and military use.
Several Federal Government agencies support sustainable aviation fuels (SAF) by providing funds for R&D via the:
U.S. Department of Transportation Federal Aviation Administration's ASCENT Center of Excellence for Alternative Jet Fuels & Environment
U.S. Department of Agriculture National Institute of Food and Agriculture's Regional Coordinated Agricultural Projects and Biorefinery Assistance Program
U.S. Department of Energy (DOE) Bioenergy Technologies Office's financial assistance programs and support for technology/fuel development and biorefinery demonstration.
Other agencies, including the U.S. Department of Defense, U.S. Environmental Protection Agency, and National Aeronautics and Space Administration, are also lending support.
The Federal Government's goals for advanced aviation fuels include:
Share information and key findings among federal agencies and coordinate activities
Ensure that R&D efforts reflect the critical needs of commercial, business, and military aviation
Develop best practices to foster the success of fuel supply development for the commercial, business, and military aviation sectors 
Develop a revised Federal R&D roadmap on advanced aviation fuels.
Creation of Advanced Aviation Fuel Interagency Working Group
The Federal Government agencies mentioned above work together on the Biomass Research and Development (BR&D) Board. Realizing the importance of advanced aviation fuels to the bioeconomy, the BR&D Board has established the Advanced Aviation Fuel Interagency Working Group (AAF-IWG). The AAF-IWG intends to raise the visibility of aviation in the bioeconomy and enable better coordination and leveraging of complementary bioeconomy activities.
The AAF-IWG plans to interact with key industry stakeholders, including the Commercial Aviation Alternative Fuels Initiative® (CAAFI). It will also build on the coordinated goals and objectives defined in the Federal Alternative Jet Fuel R&D Strategy issued in 2016.
The aviation industry is embracing sustainable aviation fuels with measures including:
Approval of seven pathways for use
Signing off-take agreements for fuel supply
Flying commercial revenue generating flights
Constructing new conversion facilities to produce fuels.
Additional Support for Advanced Aviation Fuels
In support of the AAF-IWG mission, DOE has announced its intent to award $23 million in advanced aviation fuels R&D and has released Sustainable Aviation Fuel: Review of Technical Pathways, a new report on this topic.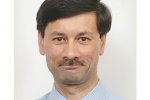 Zia Haq
Zia Haq is a Senior Analyst with BETO working on biofuels for the aviation and marine sectors. He provides strategic support to the analysis and sustainability activities of the Bioenergy Technologies Office. He
more by this author