You are here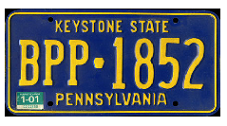 The Pennsylvania Treasury, in partnership with clean energy finance company Renew Financial and the Energy Programs Consortium, announced it is relaunching the
Keystone Home Energy Loan Program
, which provides Pennsylvania homeowners with up to $20,000 of affordable financing for home energy efficiency improvements.
Keystone HELP was originally launched in 2006 by energy-efficiency lender and Residential Network member AFC First Financial Corporation, which is now a part of Renew Financial, as a pilot program that was expanded statewide. Approximately 14,000 homeowners were able to borrow up to $15,000 for a range of home energy improvements during the last iteration of the program.
Read more about Keystone HELP's earlier success and current program features.