Are you ready for a home that lives, works, and lasts better? The home of the future—a better home—is available today. Zero energy ready homes can transform your home ownership experience, using energy efficiency as a springboard to improve a home's overall comfort, health, and value. These highly-efficient homes are popping up across the U.S. Our Zero Energy Ready Home program has certified over 1,000 homes that meet its superior energy efficiency criteria.
Through this program, DOE partners with some of the nation's leading homebuilders, helping them apply the newest technologies into their construction projects, and then recognizing them with the prestigious Zero Energy Ready Home label. Each zero energy ready home must meet rigorous specifications—signifying it's 40-50% more efficient than a typical new home and certified by a third party. This ensures potential homebuyers can trust the energy savings and quality of the home. But don't take our word for it—hear directly from zero energy ready homeowners below on what they love best about their homes.
Comfort
Zero Energy Ready Homes provide comfort throughout your home with superior insulation, windows, air sealing and spacing conditioning systems. The technologies and specifications of ZERH provide you with even temperatures, low-humidity, and quite in every room on every floor.
"This will be our retirement home. Our goals were to have the tightest envelope and most energy-efficient systems for the long run. This house is also very comfortable; that is the greatest thing about it. It's silent. We have triple glazing.  We don't hear anyone's weed whackers on weekend mornings." Learn more about this home > New Fairfield, CT
"Aside from the absence of any meaningful energy bills, we enjoy the constant even temperature throughout the house. It simply doesn't fluctuate, even when exterior doors are opened and closed. No blower or furnace noise ... less dust. Living very near a military practice airfield, the tight, triple-paned windows dramatically reduce any exterior noise." Learn more about this home > Coupeville, WA
Health
Zero Energy Ready Homes have a comprehensive package of measures to minimize dangerous pollutants, provide continuous fresh air, and effectively filter the air you breathe. Zero Energy Ready Homes are built to provide you with a safe and healthy living environment for years to come.
"Air quality was immediately apparent in the dramatic reduction in my son's asthma symptoms.  He went from daily inhaler use and frequent upper respiratory infections to only occasional/seasonal inhaler use, and the use of antibiotics in our house fell by 80%.  And this in a house that still has three cats and two dogs." Learn more about this home > Houston, TX
"Since moving into the Zero Energy Ready Home, we have found a vast improvement in indoor air quality. One of the occupants suffers from asthma. Since moving into the home, the asthma symptoms have been dramatically reduced, enough that daily medication has been eliminated. We attribute this to the tightness of the envelope … achieved through advanced framing techniques, various air-sealing measures, spraying the envelope with open- and closed-cell insulation."  Learn more about this home > Atlanta, GA
Savings
A Zero Energy Ready Home is ultra-efficient and ultra-durable, which means a homeowner spends significantly less money on energy bills and home maintenance projects. In fact, the monthly utility bill savings often far exceed the slightly larger mortgage payments. And costs for these homes continue to drop as highly efficient technologies and construction practices become more widespread.
"The energy efficiency of my home has truly blown me away. One [monthly] power bill totaled $3.64 and another totaled $7.96. As far as I'm concerned, you can't beat that."  Learn more about this home >  Prescott Valley, AZ
"We wanted to have a very well‐built, energy‐efficient home for our new residence in the mountains of Durango, Colorado. Our electric bills have been zero (we actually have a net credit due to our photovoltaic system). The cost of propane to heat the house … has only been about $350 from July through May! Pretty remarkable for a 3,800-square-foot home in this climate!"  Learn more about this home > Durango, CO
Visit the DOE Tour of Zero to learn more about these award-winning homes that are independently certified to meet DOE Zero Energy Ready Home guidelines and constructed by a select group of top builders.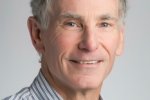 Sam Rashkin
Sam Rashkin is chief architect of the Building Technologies Office in the Office of Energy Efficiency and Renewable Energy.
more by this author