According to a recent survey by Houzz and the Custom Electronic Design and Installation Association (CEDIA), 45% of homeowners indicated they plan to install smart systems or devices as part of their home renovation projects. Among the top three systems listed in the study were connected thermostats (CTs).
A CT is an internet-enabled, programmable thermostat that allows homeowners to wirelessly monitor and control their home's heating and cooling equipment. The first models were released in 2011, and today the market for CTs continues to grow as more products and capabilities emerge, including the ability for customers to remotely adjust their homes' temperature on smart phones and tablets. CTs also allow consumers to access detailed information about the operation of their homes' heating and cooling systems, which can reveal opportunities to use less power by incrementally lowering the temperature when the heating kicks on. Additionally, the "smart" capabilities of these products could even allow homeowners to tell their heating and cooling systems to use less power in times of high electricity demand, which can save them money and help prevent brownouts.
Looking to the future, the Energy Department's Building Technologies Office has published a report—Overview of Existing and Future Residential Use Cases for Connected Thermostats—which considers how CTs might be used in other ways to advance residential energy efficiency efforts. As more homes install CTs, opportunities arise from the increased residential presence of sensing and communication technologies, potentially enabling a range of advanced residential energy efficiency functions: remote energy audits; basic and advanced HVAC system feedback for homeowners; continuous optimization of HVAC system operation; real-time measurement and verification of energy efficiency upgrades; and the development of an integrated platform for customer engagement, home energy management, and grid services.
To enable both near-term and long-term opportunities identified by the Energy Department, a number of important market gaps must first be addressed. These include CT data standardization, the accessibility of CT data, data privacy issues, and risk mitigation for cybersecurity. In some cases, strategic industry partnerships or pilot projects are already testing potential strategies for addressing these barriers. Additionally, some public sector actors are already working on solutions—EPA's ENERGY STAR is working on verifying energy savings, and Building America is working to develop software tools to identify retrofit opportunities from CT data. However, other important research, development, and deployment efforts are still needed to realize all opportunities discussed in the report. Specifically, improved sensors and controls and two-way, buildings-to-grid communication are needed to realize the full energy savings from the use cases identified in the report, which will also help to accomplish the Energy Department's broader Grid Modernization goals.
Key Facts
A Connected Thermostat (CT) is an internet-enabled, programmable thermostat that allows homeowners to monitor and control a thermostat via the web or mobile device.
Over the last 5 years, the CT market has experienced tremendous growth – offering new opportunities for residential energy efficiency from the presence of advanced sensing and communication technology in the home.
The Energy Department's Building Technologies Office is researching potential solutions to  unlock new and additional residential energy savings.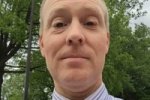 Dale Hoffmeyer
Dale Hoffmeyer is the Residential Modeling and Analysis technology manager in the Residential Buildings Integration (RBI) program.
more by this author