Booking a flight soon? You may be leaving on a jet plane powered with renewable fuel. With more than 87,000 flights and approximately 1.56 million barrels of jet fuel consumed each day in the United States, developing cleaner alternative sources of jet fuel is a priority for the airline industry and the Energy Department's Bioenergy Technologies Office (BETO).
Thanks to significant investments from big names in the commercial aviation industry like United and Southwest Airlines, as well as FedEx and others, biofuels have risen sky high. In fact, 2016 marked an industry milestone as United Airlines became the first U.S. airline to use commercial-scale volumes of biofuel—which is blended with traditional jet fuel and produced from non-edible natural oils and agricultural wastes—for regularly scheduled flights.
As the industry's interest in biofuels continues to grow, BETO is examining new ways to produce the highest quality sustainable fuels for aviation. A new project from Pacific Northwest National Laboratory (PNNL) is pioneering a technology that not only provides a sustainable source of renewable jet fuel, but also offers an innovative solution to industrial waste management. With funding from BETO, PNNL has been working with industry-partner, LanzaTech, to transform carbon-rich industrial waste gases into renewable jet fuel. This technology not only provides a viable source of sustainable jet fuel but also greatly reduces the amount of greenhouse gases emitted into the atmosphere.
The team recently reached a significant milestone on the project, producing more than five gallons of synthetic paraffinic kerosene—a non-fossil-based jet fuel—in a lab environment. This accomplishment demonstrates their technology is ready for the next stage in testing. The research team is now working to transfer this technology from the lab to industry use through a collaboration with Freedom Pines Biorefinery in Georgia. Their next goal is to produce 2,000 gallons of jet fuel, as they continue to scale-up their technology.
The process works in two stages. First, carbon-rich industrial waste gases like carbon monoxide are captured and fed to specialized microbes. These microbes consume the gas and produce ethanol (i.e., alcohol), and the ethanol undergoes additional processing to be suitable for jet engines. To accomplish this, PNNL's specialized chemical catalyst transforms ethanol into a product that can be upgraded into a finished fuel product. The resulting fuel is functionally equivalent to petroleum-derived jet fuel—meaning it can be used in today's aircrafts without engine modification and can provide the same level of performance and safety as petroleum-derived jet fuel. In addition, this fuel emits fewer other pollutants when it is burned.
Advanced biofuels have the potential to be a game changer for the aviation industry as it looks to transition towards much cleaner, sustainable fuel. The Energy Department, PNNL, and aviation industry partners are creating a robust alternative jet fuel sector that could forever change the way we fly.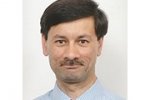 Zia Haq
Zia Haq is a Senior Analyst with BETO working on biofuels for the aviation and marine sectors. He provides strategic support to the analysis and sustainability activities of the Bioenergy Technologies Office. He
more by this author