​Imagine powering a plane or car with fuels made from grasses, wood, or other plant residues. This type of fuel, called cellulosic ethanol, has the potential to be a major source of renewable fuel for America's transportation fleets. The Energy Department's Bioenergy Technologies Office (BETO) – in partnership with industry, national laboratories, academia and other key stakeholders – is turning this vision into a reality through research, development, and deployment of innovative technologies that make cellulosic ethanol more available and affordable.
A BETO-funded project recently reached a major milestone related to cellulosic ethanol production. Last month, American Process, Inc. (API), sold its first shipment of cellulosic ethanol with a Renewable Identification Number (RIN), which ensures the fuel meets Renewable Fuel Standard (RFS) requirements. The milestone is one of several recent accomplishments by API including:
Shipping its second commercial volume of ethanol from its Alpena, Michigan Biorefinery;
Becoming one of the first companies in the world to produce commercial quantities of cellulosic ethanol from mixed forest residue;
BETO awarded API financial assistance through the American Recovery and Reinvestment Act, to engineer, build, and operate the Alpena Biorefinery. The project has also been declared a Michigan Center of Energy Excellence and was awarded a $4 million grant from the State. [1] At full capacity, the pilot biorefinery is designed to produce about 894,000 gallons of cellulosic ethanol and 696,000 gallons of aqueous potassium acetate annually, using forest residue woodchips as a feedstock. The wood is sustainably harvested according to the RFS requirements for biomass.
API's fully integrated biorefinery is one of many high-impact projects BETO supports aimed at developing and deploying commercially viable, high-performance biofuels, bioproducts, and biopower. Learn more about BETO's ongoing work in the bioenergy industry.
[1] http://www1.eere.energy.gov/bioenergy/pdfs/ibr_arra_api.pdf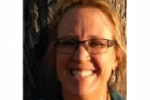 Christy Sterner
Christy Sterner is a Technology Manager for the Advanced Algal Systems Program in the U.S. Department of Energy's (DOE's) Office of Energy Efficiency and Renewable Energy's Bioenergy Technologies Office (BETO).
more by this author