Energy Secretary Rick Perry considers the U.S. Department of Energy (DOE) national laboratories the crown jewels of our nation's energy research portfolio. These 17 state-of-the-art labs conduct critical research that contributes to more affordable and reliable domestic energy choices.
Even better, their doors are always open to the public.
Many of the labs dedicate research spaces, called user facilities or process development units, to equip industry with cutting-edge tools to help solve some of their most critical challenges.
DOE's Bioenergy Technologies Office (BETO), for example, manages a number of these technology hubs. Each one provides the bioenergy industry with a unique scientific toolset.
Here are four remarkable capabilities that are helping to bring emerging bioenergy technologies and bioproducts to market.
1. Biomass Feedstock National User Facility
Don't know what to do with your plant waste? Just ask Idaho National Laboratory's (INL's) Biomass Feedstock National User Facility. 
Faced with 6,000 tons of contaminated alfalfa, Idaho State Department of Agriculture (ISDA) turned to INL for a solution. Rather than dumping crops that were tainted with pesticides from a 2006 pale cyst nematode outbreak in Idaho's potato crops, INL used the alfalfa to produce bioenergy.
Using their fully-integrated processing system, INL turned the alfalfa into a processed form that's stable, easily handled, and ready for conversion into bioenergy. The lab also determined that burning alfalfa did not emit the pesticide, methyl bromide, into the air.
INL and ISDA are now working together to find a facility to conduct large-scale tests. 
2. Advanced Biofuels Process Development Unit 
These days everyone knows that California's Bay Area is a hub for exciting technology innovations, but did you know that this includes startups in the bioenergy world? 
Mango Materials, based in Berkeley, California, created a biodegradable plastic from biobased waste gases.
The company received a grant through DOE's Small Business Vouchers pilot, which then gave them access to Lawrence Berkeley National Laboratory's Advanced Biofuels Process Development Unit.
They used this facility to test their process for creating a unique biopolymer that can be used to manufacture an innovative biodegradable plastic.  
Working with the lab allowed Mango Materials to avoid costly expenditures on lab equipment and provided them with the expertise and resources they needed to create this environmentally friendly product.
3. The National Renewable Energy Laboratory
Scientists at the National Renewable Energy Laboratory (NREL) and DuPont, one of the largest chemical manufacturers in the world, teamed up to improve DuPont's cellulosic ethanol process. Together, they designed equipment for running tests and engineered a bacteria strain that efficiently converts sugars from plants into cellulosic ethanol. NREL also provided them with an economic analysis of the process. This helped DuPont better understand what they would need to do with their technology to establish a successful pioneer commercial plant. 
In 2015, DuPont opened the world's largest commercial-scale cellulosic ethanol plant in Nevada, Iowa, which uses the technologies they developed with NREL. 
4. Pacific Northwest National Laboratory
Although Pacific Northwest National Laboratory (PNNL) has not cracked time travel technology yet, they have managed to shorten the timeline of a fuel generation process by millions of years. 
The lab made huge advances in a process called hydrothermal liquefaction (HTL), which mimics the geological conditions under which crude oil is created through high pressure and temperature. This process takes millions of years to produce petroleum, but PNNL's HTL tech works on a much shorter timeline. It turns waste streams, such as sewage and agricultural waste, into energy in minutes.
So how does PNNL do this?
Basically, HTL uses high heat and pressure to break down organic matter, such as human waste, creating a product called biocrude. It can then be refined to create fuels through a process very similar to traditional petroleum refining.
A company called Genifuel Corporation recognized the potential of this exciting technology, and licensed it from PNNL. Genifuel is now partnering with local authorities at Metro Vancouver to build a wastewater treatment plant that will utilize the HTL technology onsite—allowing them to easily process their waste and turn it into energy.
Not only will they generate fuels, but the localities will experience significant cost savings by virtually eliminating the need to process, transport, and dispose of sewage. 
Learn more about how these and other BETO user facilities and process development units are helping create a sustainable domestic bioeconomy.
VIEW MORE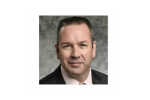 Jonathan Male
Dr. Jonathan Male is the Director for the Bioenergy Technologies Office. In this role, he leads the Office's work to lower costs, reduce technical risk, and accelerate deployment of bioenergy and renewable chemicals technologies.Dr. Jonathan Male is the former Director for the Bioenergy Technologies Office. In this role, he led the Office's work to lower costs, reduce technical risk, and accelerate deployment of bioenergy and renewable chemicals technologies.
more by this author