Mahatma Gandhi once said, "The future depends on what you do today." At Pacific Northwest National Laboratory, we believe the ability to address the most challenging problems in science, energy, the environment and national security—both as a national laboratory and as a nation—depends upon our ability to inspire and prepare the next generation of scientists and engineers.
DOE, PNNL, and Battelle work together to support efforts that bring educators, families and communities together to energize all students, especially females and minorities, to achieve STEM literacy. We also look to create relevant, real-world experiences to develop STEM skills. And we seek to build an awareness of how engaging STEM learning can be, while opening doors to future STEM careers.
Here's a perfect example of these concepts at work: our STEM education professionals leveraged a PNNL-developed smartphone microscope into an innovative opportunity to link scientists, educators and students. First, PNNL researchers and our STEM team made the design specs for the microscope available, free of charge, so that anyone with access to a 3D printer can make one in a matter of minutes for less than $1 each. Then, the STEM education team developed curriculum around how to make your own smartphone microscope and put it to use. On top of that, they created a fun, fast-paced video in which a PNNL researcher describes the importance of microscopy. The team also produced handy postcards with microscopes attached, ready to put into the hands of curious students.
Our efforts with K-12 educators have expanded beyond the classroom to include more hands-on experiences at PNNL. Last summer, two scientists designed a real-world immersion experience for teachers that challenged them to gather information and consider the impacts of siting a wind farm or solar array in a nearby city. The scientists shaped the experience based on what they learned from the STEM team about the Next Generation Science Standards and how those standards relate to their work at PNNL. In this exercise, teachers were tasked with making informed decisions based on scientific evidence—a critical skill for America's future.
While we understand the importance of increasing the STEM workforce pipeline overall, we are putting particular emphasis on computing sciences and cybersecurity because that pipeline is shrinking even as the demand for those fields grows. In December, PNNL welcomed more than 100 underrepresented high school students to our annual Computing Day. This event gave students an opportunity to explore the role of computing in disaster notification, response and recovery. The Lab also hosts Summer Computer Science Workshops to connect educators to computing sciences, and summer camps for students in topics such as cybersecurity and app design.
We also put our STEM passion into practice through work-based learning opportunities for students —whether working toward a high-school diploma or pursuing a Ph.D. These experiences that allow students to work on real-world problems under the guidance of a laboratory mentor may be just what it takes to convince young people to pursue a career in science and engineering, including some who will choose to work at a National Lab. I know this first hand because I spent three summers as an intern at two different national laboratories while I was a graduate student. If it were not for these internships, I would likely be doing something very different today.
At PNNL and across the DOE National Labs, we are helping prepare the future scientists and engineers who will make exciting discoveries and invent new technologies. They will strengthen America's ability to compete globally and make the world a better place for all of us. We're committed to their success.  After all, our future depends on it.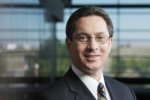 Dr. Steven Ashby
Dr. Steven Ashby is the Director of the Pacific Northwest National Laboratory (PNNL), one of the Department of Energy's 17 National Laboratories. Dr. Steven Ashby is the Director of the Pacific Northwest National Laboratory (PNNL), one of the Department of Energy's 17 National Laboratories.
more by this author