This Women's History Month, U.S. Department of Energy (DOE) staff reflect on women in climate action who inspired them and helped guide them to their current energy careers. These reflections are meant to keep us grounded while continuing to build on their work and carry on their legacy. 
Modeling the Climate and Predicting the Future
Dr. Ruby Leung, a climate scientist at Pacific Northwest National Laboratory, is an inspiration for Julie Erickson, a Senior Technical Advisor with the Office of Science. According to Erickson, Leung's work to decode the findings and science of her research for others is why she's a key contributor in climate action.
"That translation of very technical information is so important as we work with students and the public in understanding how our world is changing," said Erickson.  "I think this is what the future generations will appreciate about Dr. Leung and they will build on her research so we can accurately predict changes and make shifts where needed to protect the planet."
Read more about Dr. Leung's work here.
Promoting Peace and Healing
Buddhist nun and peace activist Sister Chan Khong is the one of Dr. Beatriz Cuartas' greatest heroines.
Cuartas, the Acting Deputy Federal Program Manager for the NNSA Graduate Fellowship program, credits Sister Khong's life of compassion in inspiring her current work at the DOE.
"She choose a life of renunciation, peace, and inner work to help the world heal," Cuartas said.  "I encourage you to read her works and to go and practice the touching of the Earth ceremony with her… Her boundless legacy to future generation will be to inspire us to heal ourselves to save the world.  Her work is one of inner transformation to protect the planet for future generations, to understand our interconnectedness with mother earth, our families, our communities, and the way we eat, and live in peace and harmony."
Walking the Talk Through Youth Leadership
Greta Thunberg was at top of mind for DOE's Deputy Chief Information Officer Pamela Isom, when she thought of women in climate action. "She's a courageous young leader that brought attention to environmental degradations in her country that are associated with climate change and inspired students and adults to do something about it," said Isom.
"Her legacy is climate change advocacy, courage, and representing students well. She will continue to make a difference in the world because she walks the talk."
Driving Technological Solutions
CEO and co-founder of Novoloop, Miranda Wang, is a source of inspiration for Kelly Day, the Albert Einstein Distinguished Educator Fellow in the Office of Science. Novoloop takes commonly used unrecyclable plastics and transforms them using a pioneering chemical technology.
"Wang is only 27 but is creating solutions for what to do with plastic waste," said Day. "These new chemical technologies will hopefully change the way we manufacture plastic and reduce future plastic waste."
In 1962, Rachel Carson's book Silent Spring drew national attention to the environmental crisis, explaining how agricultural chemicals, pesticides, and other commonly used materials were negatively impacting the environment and the animals and people who call it home.
Like Rachael, Rosemary Mazaika, a Supervisory Environmental Protection Specialist with the Bonneville Power Administration, grew up in a small "Industrial Revolution town" near the Blue Mountains.
"I roamed the countryside and played in the creeks near my home, not knowing that eventually this town, like many up and down the east coast, would end up on the Environmental Protection Agency's Superfund list," said Mazaika. "But that tragedy came long after one of my first college professors, who exemplified what Rachel Carson stood for - thoughtful consideration and understanding of the world around us - inspired me to leave my studies in Pennsylvania and move to Maine where I studied ecology." Mazaika's nature-filled childhood, plus time in Maine's dense woods, compelled her to follow Rachel Carson's path to work on ecological and climate issues.      
There's no shortage of women in climate action work who inspired others in their work, drive, passion, and courage. Later this month, check back on energy.gov to see additional stories.
Interested in getting involved? Join us March 31, 5 p.m. ET, on Facebook Live for a conversation about pathways to careers in climate action, hosted by STEM Rising, Sandia National Laboratories, the National Renewable Energy Laboratory, and ORISE. Register for the event here, or view it at the time of the event on DOE's Facebook Live.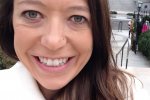 AnneMarie Horowitz
AnneMarie Horowitz has been with the Energy Department since 2010 and is a Public Affairs Specialist on the digital strategy team in the Office of Public Affairs.
more by this author