It's Women's History Month on Energy.gov. During the month of March, we're highlighting the great contributions to science, technology, engineering and mathematics or STEM fields made by women throughout history, as well as taking a look at fascinating work that women are doing in STEM fields today.
The Academy Award-nominated film "Hidden Figures" was the real-life story of African-American women who played a major role in astronaut John Glenn's mission to become the first American to orbit the Earth in 1962, but they weren't the only black women helping with space exploration at the time. While working at IBM, Dr. Evelyn Boyd Granville created computer software to analyze satellite orbits for NASA space programs. She was also the second African-American woman in U.S. history to earn a Ph.D. in mathematics, after Euphemia Lofton Haynes. Here are a few other interesting facts about her:
Granville is a D.C. Native. She was born in Washington, D.C. in 1924, graduating from Dunbar High School, where she was a valedictorian. She was one of the top students at Smith College, graduating summa cum laude in 1945. In 1949, she earned her Ph.D. in mathematics from Yale University.

Her career rocketed as a contractor for NASA. After leaving college, she was a research assistant and then taught math at Fisk University in Nashville, Tennessee. She moved back to D.C. and worked for the National Bureau of Standards, using math to help develop missile fuses. In 1956 she was hired by IBM, which launched her career in America's space program. IBM was a contractor to NASA and Granville designed computer software that helped analyze satellite orbits for the Project Mercury missions. In 1962, she worked on NASA's Apollo program as a contractor for North American Aviation. A few months later, she returned to IBM, working as a senior mathematician.

She shared her incredible knowledge with the next generation of mathematicians. Granville had a stellar career in mathematics, but her passion for education called her back to academia in 1967, when she taught computer programming at California State University, Los Angeles (CSULA). She also helped write a textbook and took part in Miller Mathematical Improvement Project, where she taught elementary school students.

She and her second husband sold eggs from their chicken farm in Texas. Granville eventually retired from teaching in 1984, moving to Texas. However, the urge to share her incredible knowledge of math pulled her back to education. The same year she retired, she began teaching eighth-grade students the computer basics at Van Independent School District. She later taught computer science and math at Texas College and University of Texas at Tyler. She officially retired from academia in 1997.

She has been a fierce advocate for STEM education. Post-retirement, she traveled across the country speaking about the importance of math and learning, delivering an address to Yale in 2000, where she earned her doctorate degree decades earlier.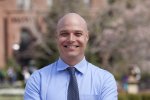 Paul Lester
Paul Lester is a Digital Content Specialist in the Office of Public Affairs. Paul was born in Ohio but spent most of his life in Florida, where he worked as news researcher/archivist and online editor for the Orlando Sentinel.
more by this author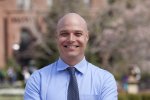 Cort Kreer
Cort Kreer is a former graphic designer at the U.S. Department of Energy.
more by this author