By Jennifer Granholm, Secretary of Energy
When President Biden asked if I would take the helm at the Department of Energy (DOE), I couldn't get the word "yes" out fast enough. I'm an energy policy wonk who has long been in awe of the groundbreaking research and innovation that goes on at DOE, and I spent the couple of months after my nomination doing a deep dive into all that our agency has accomplished in their relatively short history. Here's what I learned:
DOE has long been where the nation turns for the technological know-how to tackle complex challenges. We invest in America's first-rate scientists, engineers, and entrepreneurs, who develop and deploy technologies that improve our lives, create a wellspring of good-paying union jobs, and jumpstart new industries. We keep our country safe by maintaining the nuclear deterrent and remediating the environmental harms caused by Cold War-era defense programs. We back the research that goes on every day at DOE's 17 National Laboratories and is responsible for advancing some of humankind's most remarkable breakthroughs: think the first satellites, the Human Genome Project, supercomputers, and powering the Perseverance rover to Mars. And of course, DOE's work over the decades has made it dramatically cheaper and more efficient for us to turn on the lights, power our commutes, heat our homes, and charge our phones.
DOE does science and innovation at its finest. And that's what our world is demanding right now because we're in the midst of crises that only science and innovation can solve. Americans are struggling to provide for their families and protect their loved ones from a deadly pandemic, while cataclysmic storms, wildfires, droughts, and floods leave them at the mercy of the elements. The climate emergency is intensifying every single day while ravaging our planet, costing us billions in clean-up, and putting our national security at risk.
We're going to have to fix this. It's on this generation, this administration, you and me, to get climate change under control so that we can protect this planet for our children. That's why President Biden has laid out the boldest climate agenda in our nation's history, one that will require robust collaboration across the federal government, the fifty states, and the private sector. And it will rely on the power of science and innovation at a scale the world has never seen before.
President Biden has tasked the Department, his in-house solutions powerhouse, with delivering a cornerstone of his bold plan: the goal of achieving net-zero carbon emissions by 2050. For DOE, that means developing and deploying the technologies that will deliver a clean energy revolution. And for you, that means cheap, abundant clean power delivered on a modern energy grid that is resilient and reliable.
DOE scientists and engineers have been laying the groundwork for this movement for years, and now we're going to kick things into hyperdrive. Whether it's solar, hydropower, carbon capture, or batteries, the clean energy technologies of the future are going to bring you affordable, reliable power, and protect our planet in the process.
But the clean energy revolution is going to bring so much more than just better air quality and cheaper utility bills. Over the next two decades, the world is going to invest trillions in electric cars, batteries, wind turbines, solar panels, energy-efficient appliances, weatherized grid infrastructure…the list goes on. And what do you need to bring those investments to life? Millions of good-paying union jobs — all kinds of jobs, for all kinds of workers in all parts of America.
These are the kinds of jobs that will lift up communities that have been left behind — communities whose children can't inhale a full breath because of the pollution from nearby smokestacks, or whose workers are suffering from economic uncertainty as the world demands a transition to cleaner energy. We are going to make sure those hardest-hit places benefit from — and see their future in — these clean energy solutions.
We have hard work ahead of us. But I am confident that DOE is up to the challenge of finding solutions that will propel our nation forward. They are, without a doubt, the best people for the job, and I cannot wait to put their work front and center in this mission.
I am honored that President Biden has placed his faith in me to lead this team. And I am so hopeful about the clean energy solutions we're going to deliver — solutions that will bring the prosperity and promise that the American people so deeply deserve.
Let's get to work.
Related Content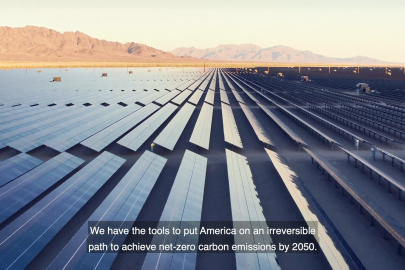 Secretary Granholm's Message to America
Secretary Granholm's outlines her priorities for combating the climate crisis, creating clean energy union jobs, and promoting energy justice.
Learn more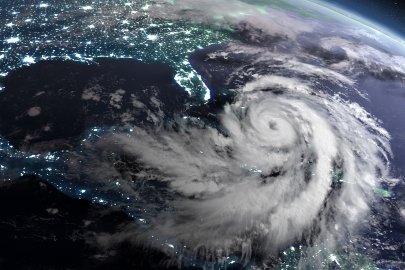 Climate Action
There is no greater challenge facing our nation and our planet than the climate crisis.
Learn more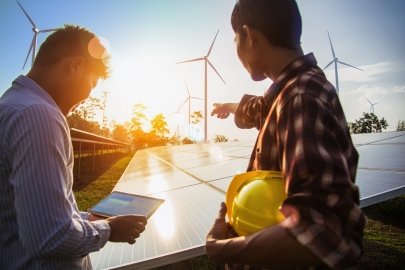 Energy Jobs
Revitalize the U.S. energy and manufacturing sectors and create millions of good-paying union jobs.
Learn more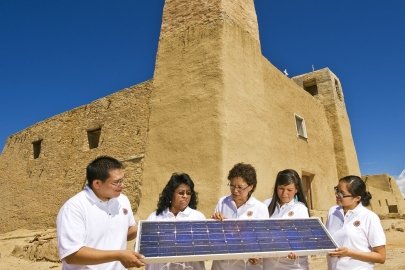 Energy Justice
The clean energy revolution must make sure those who have suffered the most are the first to benefit.
Learn more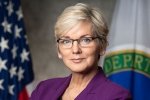 Jennifer M. Granholm
Jennifer Granholm is the 16th U.S. Energy Secretary, the second woman in history to lead the Department of Energy. She is leading Departmental priorities to combat the climate crisis, create clean energy jobs, and promote energy justice.
more by this author