Historically, advances in science have taken years to make a real-world impact. One example, lithium-ion batteries, which fueled pocket computing on mobile devices, got their start in 1980 but were not commercialized until more than a decade later.
At Argonne National Laboratory, we work hard to accelerate the journey from scientific discovery to impact. Faster, more powerful computers and high-throughput methods for analysis, which allow researchers to execute experiments and simulations more quickly, have been an important way to do that.
Now the next paradigm in computing has arrived, with deep learning, machine learning and artificial intelligence. Scientists are accelerating the learning process by using computers to enhance human insights. Computational science advances have the potential to shorten processes from decades to just a fraction of that time; these processes can have tremendous positive impact on our ability to understand, improve, and protect the world in which we live.
Argonne is developing these new computing techniques as it prepares for the 2021 deployment of Aurora, an exascale computing system at least 50 times faster than the nation's most powerful supercomputers in use today. Aurora 21 will turbocharge the kind of computational research projects already underway at Argonne:
Manipulating physics data to create large-scale, detailed simulations of the universe as it formed.

Using measurements collected from urban areas—such as air quality, traffic, crime—for planning and designing healthier and more efficient "smart" cities of the future.

Applying cutting-edge cybersecurity techniques to safeguard the electrical grid and secure our energy resources.
To fully capture the promise presented by this seismic shift in the way we think and learn, future researchers in science, technology, engineering and math (STEM) must be prepared to lead the way. The Education and Outreach Program at Argonne is committed to offering programming that supports students from middle school to graduate school in exploring computational science as a future career. Some highlights of Argonne's involvement in STEM education include:
The world around us is represented in data. The next generation of STEM researchers are poised to thrive in this data-rich environment to discover hidden patterns within the data that give us deeper insight into our world. These researchers will be able to leverage the powerful computational tools to help uncover the next discovery, idea or solution to our grand challenges.
Argonne staff, myself included, consider it an honor to join the next generation of STEM researchers on their journeys of discovery. To watch enthusiastic learners take the building blocks of science and start to rearrange them in new and creative ways is a marvel; to know that new computational methods enable them to do even more is a thrill.
There will always be new questions to be answered, new experiments to be conducted, and new discoveries to be made, provided that we have qualified scientists, engineers, mathematicians and others prepared to ask the questions, to conduct the experiments and to make the discoveries.
Argonne's commitment to STEM, which I know is shared by other leading research institutions around the world, is critical to our collective efforts to accelerate scientific discovery and to Argonne's ability to positively impact society more quickly than ever before.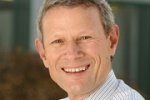 Paul Kearns
Dr. Paul Kearns was appointed director of Argonne National Laboratory in November 2017. Kearns is the 14th director of Argonne National Laboratory, a multidisciplinary science and engineering center that combines leadership in science and technology, operational excellence and a world-class community of talent to make a positive impact on the world.
more by this author