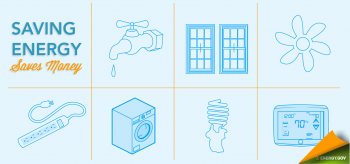 Looking for ways to save energy? Check out these tips -- which include using a power strip and switching to ENERGY STAR appliances -- that every homeowner should try.
Over the past couple of decades, advances in appliances and electronics -- from microwaves and dishwashers to smartphones and computers -- have changed the way we use energy in our homes.
Through the Energy Department's appliance standards, manufacturers are making great strides in developing new, more efficient appliances that are saving consumers money on their energy bills. The Department also works with the Environmental Protection Agency on ENERGY STAR, a program designed to help consumers lower their energy costs by using energy-efficient products.