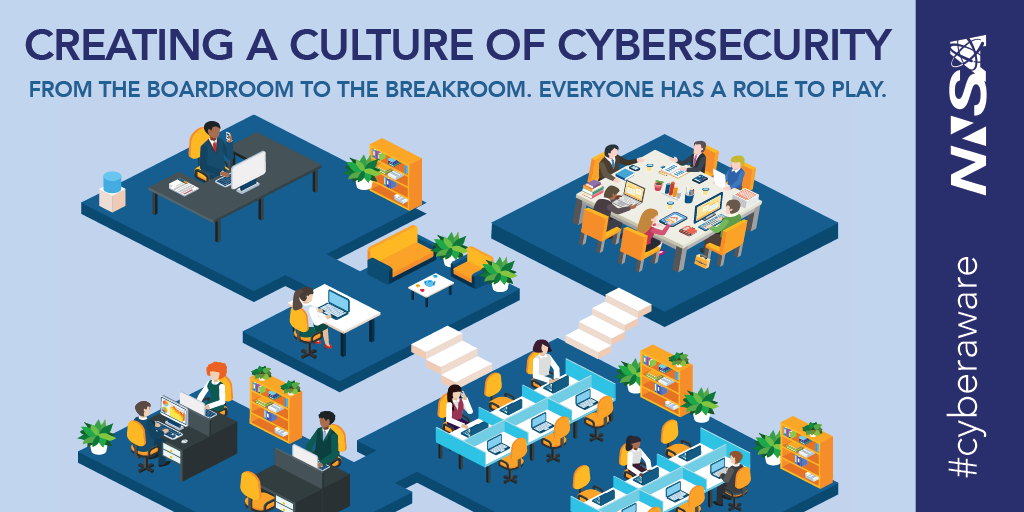 During National Cyber Security Awareness Month, Wayne Jones, NNSA's Chief Information Officer and Associate Administrator for Information Management, encouraged NNSA team members to focus on creating a workplace culture of cybersecurity. Every organization – no matter the size or industry – faces cybersecurity challenges, and cyber incidents are increasingly affecting more organizations and people. NNSA's participation in National Cyber Security Awareness Month serves to inform our team members and the whole enterprise about the risks.
Cybersecurity is a shared responsibility, and everyone on a team – including NNSA's – plays a role in protecting the organization, its information, and the entities with which it interacts. One of the most important things team members can do is identify digital crown jewels – our most valuable data – and take steps to protect that data. While cybersecurity professionals establish as secure a network as possible, there are many ways that individual users play a part in protecting our information and strengthening the organization's cybersecurity posture.
Use strong passwords.
Back up your files and data regularly.
Use appropriate methods of transmitting sensitive information (such as encryption of personally identifying information).
Prevent unauthorized access by locking your computer when not in use.
Properly store and dispose of printed information.
Do not work with sensitive information over unsecured Wi-Fi.
Learn more about your role in cybersecurity with additional tips and advice for online safety.
Be sure to check out: