Solar Savings Seed Successive Projects on Path to Prosperity
To the skeptic, a sustainable, self-sufficient solar-powered future might seem like a long row to hoe for a long-suffering Indian Tribe embedded in America's heartland.
But the Winnebago Tribe of Nebraska has taken the long view, and their outlook is optimistic. Embracing renewable energy as part of a longstanding strategy, Winnebago has made significant strides on the path to prosperity.
The community's incremental energy infrastructure investments started 14 years ago with small wind turbines. Since 2017, major investments in solar have yielded a quarter of a million dollars in new cost savings that have fueled growth and enhanced quality of life in the Winnebago community.
A Community's Renewable Energy Vision Takes Root
Winnebago's bold renewable energy vision took root in 2007 when the Tribe's economic development engine, Ho Chunk, Inc. (HCI) installed five wind turbines on its properties to offset energy use and costs.
Since then, about 2,400 solar panels have sprung up across the Reservation, starting with a roof-mounted solar photovoltaic (PV) system HCI installed in 2010. That pioneering project, which marked the first solar PV production on a Nebraska reservation, became the impetus for Winnebago to step up its solar strategy.
In 2014, the Winnebago Tribe received a $76,347 matching grant from the U.S. Department of Energy (DOE) Office of Indian Energy to install a 23-kilowatt (kW) PV system on the Winnebago police and fire building. That project, completed a year later, offset the building's energy use and costs by more than 30%.
Seeking to build on these initial solar successes, HCI identified 10 more tribally owned sites for solar PV installations. The community's investment in HCI's fast-tracked renewable energy initiative, starting with the Pony Express fuel station, was co-funded through a $374,654 matching grant awarded by the Office of Indian Energy in 2017.
Successive Investments Yield Substantial Returns
Completed in 2019, the project that started with the Pony Express fuel station consisted of a facility-scale wind turbine installed at the tribal college, ground-mounted PV systems at the pow-wow grounds and two tribal businesses, and rooftop PV systems at seven other sites, ranging from administrative, industrial, and retail buildings to the elder housing complex and the senior center.
A 2018 project, also co-funded by HCI and DOE's Office of Indian Energy, nearly doubled the community's solar capacity, offsetting the energy loads of the Blackhawk Community Center, HCI accounting offices, and several tribal businesses, solidifying the Tribe's status as one of the largest net-metered renewable energy producers in Nebraska. Based on projected savings of over $40,000 a year, HCI expects the project to pay for itself within 7 years.
Meanwhile, some $250,000 in solar savings since 2017 has helped seed other community development projects—moving Winnebago one step closer to its energy vision.
In order to do one thing, you have to do everything.
Lance Morgan
Ho-Chunk, Inc. President and CEO
"HCI and the Tribe have prioritized self-sufficiency and sustainability," said HCI Communications Manager Sam Burrish. "Whether it's making business investments, managing Reservation farmland using sustainable soil management practices, revitalizing the traditional Indian corn, or developing renewable energy projects, tribal and company leaders are trying to think generations ahead when making those decisions."
As one indicator of this approach's success, Winnebago is growing—an anomaly in the region—with those under 25 making up a significant share of the Reservation's population.
Burrish said clean energy development has helped further HCI's mission-driven goals of self-sufficiency and jobs, citing measurable improvements in employment, health, education, income, and home ownership on the Reservation since HCI undertook its first renewable energy project in 2007. "More than a decade into that journey, the strategy has evolved to create both an economy and a middle class on the Reservation."
 
Solar Savings Fuel Progress and Prosperity
"In order to do one thing, you have to do everything," said HCI President and CEO Lance Morgan, a community clean energy champion who has installed PV at his home and drives an electric vehicle.
In Winnebago's case, the steps to each solar success have led to others, furthering focused goals that are bringing Winnebago's long-term vision of a sustainable, self-sufficient solar-powered future to fruition.
Learn more about HCI's 2018 community solar project. Watch a video about Ho-Chunk Village, HCI's sustainable, master-planned community.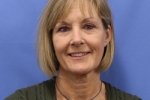 Karen Petersen
Karen Petersen is a communications strategist at the National Renewable Energy Laboratory's Communications & Public Affairs Office.
more by this author