Pulitzer Prize-Winning Photojournalist Zooms in on Alaska's Assets and Adaptability
It was a drizzly mid-May morning in Kodiak, Alaska, and the plan was to hop a float plane to the Native Village of Ouzinkie on neighboring Spruce Island. But in the Last Frontier state, the best-laid plans often give way to workarounds. Such is the case when low-hanging clouds settle over Kodiak's towering peaks, thwarting air flight to Ouzinkie. 
The workaround was a 40-minute motorboat ride across the Ouzinkie Narrows. For National Renewable Energy Laboratory (NREL) photojournalist Dennis Schroeder, the change of plans offered insight into the unique challenges and the "can-do" spirit that define Alaska and its people. It would be a recurring theme of his first trip to Alaska. "Everything has an adaptive twist to it," he observed.
DOE Workshops Target Critical Energy Challenges
For his travel partner, NREL Senior Energy Analyst Gail Mosey, it was a familiar story. Adapting to the challenges of a harsh and remote environment is part and parcel of life in Alaska, and energy challenges top the list. 
Mosey knows this from personal experience. She had just finished presenting at the last of three regional energy development workshops the U.S. Department of Energy (DOE) Office of Indian Energy sponsored in Alaska in 2018. Kodiak was also the last in a series of 11 workshops the Office has held across the state since 2015. Facilitated by technical experts from DOE and NREL, including Office of Indian Energy Alaska Program Manager Givey Kochanowski, the workshops were designed to equip Alaska Native communities with the knowledge and tools to address the critical energy challenges in their villages.
Adapt and Overcome: Community Leaders Champion Resilience
Like many other Alaska Native villages, Ouzinkie contends with high energy costs and erratic energy supply, primarily because of its remote location, size, and rugged environment. And, like the other community leaders who went to the workshop in Kodiak, Ouzinkie's 30-year-old mayor, tour guide, and jack-of-all-trades, Daniel Rich, is seeking workarounds. He's all about finding practical and economical ways to lower energy costs in his community, increase resiliency, and reduce its reliance on imported fuel. 
Mayor Rich's pride in Ouzinkie was evident as he led Mosey and Schroeder on a tour of his picturesque town, home of 200 year-round residents. He beamed as the group toured the dam, diesel and hydropower plant, greenhouse, and water treatment plant that serve the community. This infrastructure, along with subsistence, have sustained the Aleut people in the region for generations. 
Sensible Solutions Scaled to Size
"Everything was more hybrid than I expected," said Schroeder, who was traveling with Mosey to document both the region's ever-present energy and infrastructure challenges and its potential for innovative technology solutions. The hybrid wind, diesel, and hydropower system that generates nearly 100% of Kodiak's energy is one example. Ouzinkie's proposed conversion of its community greenhouse to solar power is another.
"Solutions have to be adjusted to fit the environment and economy of that part of the country, and they have to work with what's already there. There's a sense of taking what the land and the environment give you and making it work. In some places, instead of scaling up, they almost have to scale down."
Dennis Schroeder
The Camera Doesn't Lie: Adaptability Is an Asset in Alaska
Which brings us back to adaptability. It's a common story across the remote and rugged Kodiak Archipelago—a place shaped and defined by its harsh landscape, unpredictable climate, pioneer spirit, fishing industry, subsistence tradition, abundant wildlife, and resilient people. And in this case, that's a story best told through the eyes of a two-time Pulitzer Prize-winning photojournalist like Dennis Schroeder.
To see the full set of photos from Schroeder's tour of Kodiak, including the DOE regional energy development workshop, view our gallery.
Learn more about the how the DOE Office of Indian Energy provides Alaska Native villages with resources, technical assistance, skills, and analytical tools to develop and implement viable solutions to community energy challenges.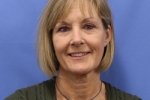 Karen Petersen
Karen Petersen is a communications strategist at the National Renewable Energy Laboratory's Communications & Public Affairs Office.
more by this author