Change doesn't happen on its own. It's led by dedicated and passionate people who are championing innovative solutions to tribal energy challenges. Indian Energy Champions is a U.S. Department of Energy (DOE) Office of Indian Energy blog series spotlighting innovators and influencers in Indian energy.
We reached out to Sara Drescher to learn about her role in advancing the Forest County Potawatomi Community's (FCPC's) energy vision.
Name: Sara Drescher
Title/Role: Environmental and Energy Senior Attorney, FCPC
How would you describe your role with FCPC?
My position is multifaceted. The purpose of my role is to support and implement the Tribe and Executive Council's Environmental and Energy missions and goals. My environmental work includes brownfields, Clean Air Act, Clean Water Act, land use planning, preservation, and sustainable development. I also help the Tribe develop projects, perform studies that overlap between engineering and regulatory, prepare traditional contractual and other documents for energy projects, and advise on energy strategy related to federal and state legal requirements.
What motivated FCPC to prioritize resilience in its current and future energy projects?
The Tribe is guided by a fundamental belief in protecting Mother Earth and ensuring future generations will have access to clean air, water, and land. This philosophy has led FCPC to become an environmentally proactive Tribe and take a pragmatic approach to ecological stewardship.
The Tribe's leadership, Executive Council, and Attorney General have recognized the importance of protecting FCPC members from climate change. They continue to make decisions directed at providing resources and services to FCPC members and the community at large, which involves making sound environmental decisions.
What are FCPC's goals related to resilience?
FCPC's primary goal is to generate all its energy through tribally owned green, renewable energy sources. The Tribe currently owns more than 4 megawatts (MW) of renewable generation and is reviewing the possibility of installing more on various Reservation facilities. All of their efforts are aimed at preserving their natural environment, cultural resources, and tribally significant sites for generations to come.
If you could point to one thing that has been pivotal to FCPC's success in clean energy development, what would it be, and how has the Tribe approached it?
The Tribe's Executive Council and Attorney General have consistently implemented policies and decisions designed to improve the lives of not only tribal members but also citizens of Wisconsin, the nation, and the global community. The leadership outlook informs and promotes unique projects designed to enhance lives and preserve the environment.
How has FCPC's clean energy development strategy benefited the Tribe and its members?
The benefits have been significant. Recognizing the importance of clean energy, FCPC engaged in a planning process that brought together tribal members and staff to fully understand the issues, the importance of the energy journey, and the potential benefits, and to gain consensus on goals.
This process resulted in the creation of an Energy Working Group tasked with the continued promotion of projects and goals, carbon reporting, and project implementation. This planning process was essential to creating an energy vision and ensuring the Tribe moved forward—in all facets of its activities, including government and enterprises—in a manner that promoted sustainability and resilience.
The process also helped ensure the Tribe continued to review its goals, change or adapt them as needed, and create policies designed to enhance their practices, such as Leadership in Energy and Environmental Design buildings, accessibility, safe and resilient locations, and carbon reduction.
Ultimately, the Tribe has recognized significant cost savings from the installed solar projects and continues to identify unique opportunities to expand its renewable portfolio to decrease its reliance on traditional fossil fuel sourced energy.
What are some concrete examples of FCPC's successes, and how have they helped strengthen the Tribe's resilience posture?
FCPC's successes range from comprehensive facility-wide audits to the installation and operation of more than 2 MW of solar photovoltaics (PV) on most government buildings. Each project the Tribe undertakes is unique and designed for individual locations.
For example, aspects of Tribe's 2015 solar project installed on their daycare and preschool are incorporated into their school curriculum. They now teach the understanding of solar energy and electricity use to tribal members at a very young age. In addition, to ensure the preservation of forest resources, the Tribe has encouraged the use of rooftop space rather than cutting trees to site projects.
These projects, in conjunction with internal directives promoting green buildings for new construction, responsible land use, and the purchase of renewable energy certificates to offset the Tribe's use of fossil fuel sourced energy, help FCPC maintain a zero-carbon footprint.
What advice would you give other tribes seeking to increase community energy resilience?
There are five things I find essential to this process and journey.
First, planning. Often, green energy projects are developed based on the availability of a grant without any understanding of where a government is in relation to the overall picture. Planning should begin with an energy baseline, an assessment of infrastructure, an understanding of realistic goals, and awareness of the opportunities and potential pitfalls that may limit the implementation of certain projects. Planning also helps to ensure an integrated approach.
Second, don't forget the "low hanging fruit." Audits every few years, energy conservation and efficiency measures, energy use tracking, and retro-commissioning can have significant impacts on an overall energy portfolio. While the low-hanging fruit may not seem as compelling as the installation of a 5-MW solar PV system, the rewards are undeniable.
Third, adaptability. Each tribe has unique needs and resources, and each is faced with differing local requirements. A project that will work for one tribe may not work for another. The ability to adapt project plans, goals, specifications, and outcomes is essential. These projects require flexibility in planning, implementation, and growth. Designing projects with a growth mindset to ensure they can work with existing infrastructure or readily expand will help promote continued success.
Fourth, perseverance. There can be a level of frustration in starting and implementing projects. For example, a tribe may develop a project specific to a grant, not receive the grant, and then shelve the project. Don't be afraid to try again. Dust it off, reconfigure it, look at alternative financing, and consider alternative technologies or other tweaks that may make it viable. The DOE Office of Indian Energy grant cycle is annual, and a project that doesn't fit one year may fit the next.
Finally, education and collaboration. Tribal staff need to understand the options and be able to collaborate between departments. More importantly, they need to foster relationships with tribal members to ensure there is an understanding of projects and specific concerns are addressed. As staff, our job is to promote those projects that are the best fit for the tribe and its members. That job cannot be accomplished without outreach, education, and collaboration.
It is not always the case that your personal ideals align with your employment, and when that happens, it is a gift.
Sara Drescher
What do you find most inspiring about the work you do supporting FCPC?
The vision of the Tribe is unlike anything I have had the opportunity to support. The ability to focus on positive projects that promote sustainability, human health, and the environment is very compelling.
It is not always the case that your personal ideals align with your employment, and when that happens it is a gift. I am extremely thankful for the Tribe's outlook and the ability to represent their vision while promoting projects that support the Tribe's future growth and the environment.
What new FCPC project or opportunity are you most excited about, and why?
FCPC continues to consider a multitude of projects, including microgrids, further solar deployment, power purchase agreements, utility formation and other avenues for development. In addition, the Tribe is active in state and national policy focused on increasing sovereign control of energy resources by tribes.
FCPC's projects have led to almost complete saturation of distributed energy resources on government buildings on the Reservation, and the Tribe is analyzing opportunities to support further green energy development to meet its goals. The opportunity to consider the "next step" projects and analyze them for the best possible outcomes for the Tribe is vital to mission achievement.
But creating the backbone for the Tribe's energy needs is only the first step. Fulfilling the mission through creative collaborations, combinations of storage and production, and policy initiatives promoted at the local and national levels to encourage further energy development are the steps to future success.
Are you optimistic about the opportunities to increase resilience in Indian Country through energy planning and development?
I am extremely optimistic. Tribes are very intelligent consumers and understand that they are at a tipping point economically and environmentally.
Tribal reservations cannot be relocated. Resources are essential to traditional cultural ways, and the protection of lands and resources is weighing heavily on tribes. One area that tribes have found to be ripe for consideration is energy development and ownership. Not only does ownership of energy resources promote economic returns, but it promotes sovereignty and control on reservation lands.
There has been an awakening across the country for tribes that recognize the importance of not only owning their energy production but also ensuring it's reliable.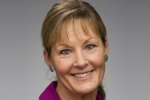 Karen Petersen
Karen Petersen is a communications strategist at the National Renewable Energy Laboratory's Communications & Public Affairs Office.
more by this author