Nestled in Northern California's Mad River Valley between the coastal mountains and the Pacific Ocean, the Blue Lake Rancheria is bordered by great forests and the California Redwood trees. It's a sacred and hard-won swath of land for the Tribe that calls it home, and preserving it for future generations is paramount.
With sustainability as a guiding principle, the Blue Lake Rancheria has invested considerable time and money into energy conservation and renewable energy projects. Established in 2008 as an element of its broader environmental program, the Tribe's energy vision has since expanded into a defined climate action strategy that includes energy efficiency, renewable energy, transportation, and recycling projects and initiatives, all with the twin goals of resiliency and greenhouse gas reduction in mind.
The Tribe's overarching goal is to meet or exceed California's aggressive clean energy standards, and its progress has been remarkable. To date, the Rancheria, has reduced energy consumption by 35% by completing dozens of energy efficiency upgrades, recycling more than 70 tons of waste annually, and incorporating sustainability features into every building and infrastructure project it undertakes. In December 2014, it was one 16 U.S. communities the White House selected as Climate Action Champions.
"Energy is one of those areas that interconnects with just about everything we do from a development standpoint," said Blue Lake Rancheria Energy Director Jana Ganion,  pointing to the success of the leading-edge efficiency and sustainability measures incorporated into the casino hotel the Tribe built in 2009 as the impetus for more aggressive actions. The hotel, which achieved a 17% reduction in energy use over plan, was the first in California to be held up as a model of energy efficiency by the local utility.
"That turned the Tribe's head to how the economics could work and how that could dovetail into the overall strategy of greenhouse gas reduction," Ganion said. "They recognized it was a relatively small investment with a multilayered benefit, and it really motivated them to do more."
Doing more has quickly paid dividends. In addition to reducing the Rancheria's greenhouse gas emissions, bolstering the community's climate resiliency, and raising the Tribe's profile as a climate action leader, the Tribe's aggressive energy conservation measures have improved its bottom line.  "The paybacks for the energy efficiency upgrades the Tribe has implemented to date are all under three years, and most are under a year," said Ganion, noting that with new light bulbs and new technology, those upgrades will last 10 years.
Building on the momentum generated by those initial successes, the Tribe has partnered with nearby Humboldt State University, the Schatz Energy Research Center, and the Redwood Coast Energy Authority to pursue other leading-edge clean energy solutions. Current initiatives include a biodiesel project that converts waste oil from the Tribe's kitchen to fuel the tribal transit system, a residential solar project that will train tribal members in the basics of solar panel installation, and a biomass-to-fuel cell power system that will convert sawdust from locally grown timber into clean fuel that will provide a third of power for the casino and hotel. 
In addition to forming partnership opportunities at the local and state level, Blue Lake Rancheria has leveraged federal information resources and technical assistance opportunities to great advantage.
"We really rely on these resources because provide an objective source of information and knowledge," said Ganion, noting that technical assistance provided by the Office of Indian Energy in 2014 helped ensure the safety of the Tribe's cutting-edge biomass system. The small, distributed generation system, which is scheduled to go online this spring, is novel in its use of biomass fuel in a gasifier to produce refined, energy-rich syngas that will power a fuel cell.  As a result, the project, which has undergone two independent safety reviews, has enjoyed widespread support. "The only emissions from the system is a bit of flared carbon dioxide—and clean biochar, which we intend to drive back into the soil as a carbon sequestration strategy," said Ganion. "This is partly an effort to push biomass use forward, and because of that it's gotten a lot of positive feedback," she said. "We've got so much hazardous fuel on the forest floor that everyone's looking for a way to utilize it."
The Tribe is also uniquely positioned to respond to other regional climate-related threats as a result of its proactive, leading-edge climate action strategy. Because the Rancheria is located inland, outside the tsunami zone, and has all of the infrastructure and resources in place to serve as an evacuation site and long-term emergency center, it recently teamed up with Humboldt State University for a California Energy Commission grant for projects that generate low-carbon power with microgrid control to support critical regional infrastructure. In early February, it received a Notice of Proposed Reward, having received the highest possible score for its application.
The system, a ½-megawatt solar array with grid storage battery backup and a microgrid control system, ties in the Tribe's bioenergy system, backup generators, and all of its power generation and use. "It's another example of the university and the Tribe partnering for these critical energy developments, and we could not be happier," said Ganion. If all goes as planned, the project will get under way in May or June.
"Wherever it makes sense, I recommend that Tribes develop these [local, regional, state, and federal] partnerships for tribal project roles, because it's just proven incredibly successful for us," said Ganion.  As a Climate Action Champion, Blue Lake will have increased access to an array of federal support, resources, and tools to further its greenhouse gas reduction and climate resiliency efforts, a benefit Ganion believes will have a ripple effect.
"We want to leverage the technical assistance and funding we will receive for the Tribe and the entire region," she said. "We're really interested, now that we have all of these fancy bells and whistles on-site, in becoming a clean energy climate action campus. The tribal government has pushed a lot of great energy projects forward –and its view is that we should be using these as ongoing educational opportunities. One of the benefits of the Climate Action Champions competition is to get people thinking out of the box about how these projects can be implemented for multiple benefits. Looking at development as a whole through the energy lens and through the resiliency and emergency preparedness lens is a really interesting way to build. And it can be cost-effective too."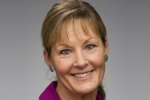 Karen Petersen
Karen Petersen is a communications strategist at the National Renewable Energy Laboratory's Communications & Public Affairs Office.
more by this author