You are here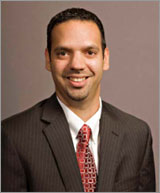 In this year's offshore wind edition of the Wind Program Newsletter, the U.S. Department of Energy (DOE) and its  partners want to share with you all of the groundbreaking work being conducted in the area of offshore wind. Two years ago, DOE
allocated $43 million
to fund a variety of offshore wind research projects, many of which are now releasing results, findings, and tools that can guide and inform the development of U.S. offshore wind projects. Some of these project results, such as the new GL Garrad Hassan Ports Readiness tool, are showcased in this newsletter, and more can be found in the new online repository for
DOE-funded offshore wind project results
. Others still will be shared and discussed during various panels at the annual AWEA Offshore WINDPOWER Conference & Exposition in Providence, Rhode Island.
The broader U.S. offshore wind industry is gaining momentum as well, exemplified by the Bureau of Ocean Energy Management completing its second competitive offshore wind lease sale to Dominion Virginia Power in September. This closely followed the first offshore wind lease sale to Deepwater Wind New England LLC for two sites off the coasts of Rhode Island and Massachusetts in July.
Finally, DOE's Advanced Technology Demonstration project partners are all well underway in their work towards developing engineering, design, and permitting plans for their proposed offshore wind demonstration projects. AWEA Offshore WINDPOWER attendees will have the opportunity to get updates from these consortia firsthand during the closing session. Attendees can also stop by the Department of Energy's booth, #401, to learn more about these projects and many others. I look forward to seeing you all there.
With warm regards,
Jose Zayas