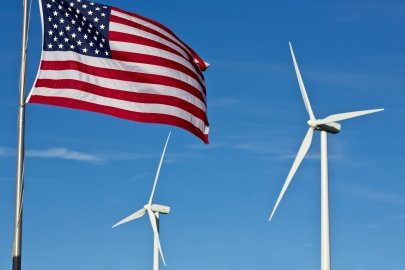 Why Clean Energy Matters
Transitioning the United States to a clean energy economy enhances economic growth, energy independence, and the health and well-being of the American people.
Learn more
Energy accessibility is the idea that all Americans should be able to obtain clean power from affordable, reliable, and sustainable sources. Energy affordability is the idea that consumers should be able to pay for their home electricity use—lighting, heating, cooling, powering appliances—while also paying for other basic living expenses, such as food and medication, without having to choose or feel overburdened.
The federal government is taking steps to increase energy accessibility and affordability for all Americans by making once-in-a-generation investments through the Inflation Reduction Act and the Bipartisan Infrastructure Law. The Office of Energy Efficiency and Renewable Energy (EERE) funds research and development to drive down the costs of clean energy and improve energy efficiency across technologies to ensure all Americans have access to and can afford renewable power.
Equity Is Key to Energy Accessibility and Affordability
The clean energy transition requires a focus on energy equity to improve energy accessibility and affordability. Energy equity recognizes that disadvantaged communities have been systematically marginalized and overburdened by pollution, underinvestment in clean energy infrastructure, and lack of access to energy-efficient housing and transportation. 
Forty-four percent of Americans, or about 50 million people, qualify as low-income and have a disproportionately high energy burden; this means the percentage of gross household income they spend on energy is three times higher than it is for non-low-income Americans. This disparity stands in the way of nationwide energy accessibility and affordability. 
To lower energy costs, consumers can improve energy efficiency at home and in buildings. Energy-efficient and electric building and appliance upgrades can also reduce indoor and outdoor air pollution, improving health in communities and cutting millions of tons of greenhouse-gas emissions every year.
Learn about EERE's Work to Improve Energy Affordability and Accessibility:
Subscribe to The Weekly Jolt
The Weekly Jolt is a digest of the top clean energy news, tips, events, and information from DOE and EERE.
Follow our Funding Listserv
Sign-up to receive the latest information about EERE's clean energy funding, prize, and competition opportunities.