This past May, ten collegiate teams from across the country descended upon Las Vegas, Nevada, to compete in the Energy Department's inaugural Collegiate Wind Competition. Designed to tap the ingenuity of young engineers, business majors, and social scientists to help advance the nation's wind industry, each unique team was comprised of students with diverse backgrounds who were challenged to build a transportable wind turbine that could power a small electronic device like a cell phone or laptop.
Throughout the three-day competition, teams worked tirelessly: testing, tweaking, and fixing their designs to dazzle the judges and outshine the other teams. Since success meant flashing business expertise and public speaking skills in addition to innovative engineering, this blade-to-blade competition also called for an element of showmanship. Teams' strongest assets varied, so the competition was fierce, and wringing out an extra ounce of performance could make the difference between winning and losing.
While each team faced a unique set of challenges, in the face of adversity and what could only be described as assured defeat, one team rose above the rest. During a practice run in one of the wind tunnels the day before the main event, Pennsylvania State University (Penn State) suffered what looked to be a fatal setback. Penn State's rotor dislodged from its turbine while spinning at full speed, smashed into the wind tunnel safety mesh and shattered its 3D-printed blades into countless pieces.
Following the competition, Students from the Penn State team arrived in Washington, DC, to meet with Dr. David Danielson, Assistant Secretary for Energy Efficiency and Renewable Energy, to display their turbine in the lobby of the Energy Department's Headquarters.
Unwilling to accept defeat but with their competition beginning in less than 24 hours, Penn State located a manufacturing shop in Los Angeles, California, that could quickly produce replacement blades for their turbine. The race-within-a-race began. In the wee hours of the following morning, Penn State's faculty advisor departed for the 540-mile round trip to California, successfully secured new turbine blades, and made it back with just minutes to spare.
As the clock ticked closer and closer to show time, Penn State was able to successfully rebuild their turbine just in time to compete. Without having tested their new components, team members nervously surrounded the wind tunnel to watch their new rotor spin up and go through its paces. As each rotor rotation brought with it a higher and higher sense of uncertainty, this time it took everything the test engineers threw at it and held together, gaining them a 3rd place standing going into day 2. 
At the end of day two, when all was said and done and the final scores were calculated, Penn State had earned first place in the inaugural Collegiate Wind Competition. Transitioning from certain defeat to ultimate success, Penn State's determination and perseverance were admirable—and their innovation noteworthy.
The competition represented the best and the brightest of future leaders in the wind industry. Congratulations to Penn State and all of the competitors.
We truly had an amazing set of future leaders at this year's competition, and I look forward to meeting the next set of students and their affiliate universities!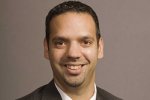 Jose Zayas
Jose Zayas was the Director for the Wind Energy Technologies Office in the Office of Energy Efficiency and Renewable Energy (EERE).
more by this author