The DOE is building pathways for a diverse workforce to pursue STEM careers that will solve some of the most complex challenges of our time. Explore the many ways you can get involved!
December 11-15, 2023
Attend a talk with Dr. Geri Richmond and connect with DOE offices and national laboratories.
DOE welcomes thousands of students and professionals who participate in DOE STEM training and learning opportunities every year. Learn about their experiences in research internships at the DOE National Laboratories, science innovation competitions, technical workshops and educational institutes and more!
Educational professionals and others may use FIRST STEPS as a resource to engage with Indigenous entities to support Indigenous youth in STEM education.
FIRST STEPS was developed by the Supporting STEM Education in Tribal Communities Project Team with input from
-Pueblo of Jemez
-Pueblo of Pojoaque
-Pueblo of San Ildefonso
-Shoshone-Bannock Tribes
-And many other Tribal members who have provided invaluable input
DOE supports entrepreneurs by offering funding for research, innovation and technology transfer, technical support, prize competitions, and training opportunities at National Laboratories and User Facilities.
VIEW MORE
STEM Opportunities - with the Department of Energy, at the DOE National Labs, and Beyond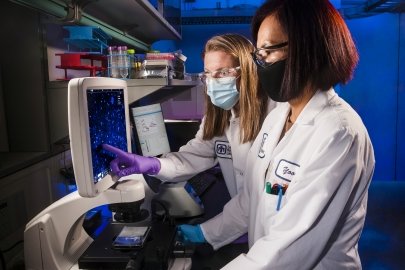 DOE Program Office STEM Websites
The DOE Program Offices support research and development (R&D) and workforce training in fields ranging from the physical sciences to renewable energy, cybersecurity, and national security. Explore what each of these offices has to offer!
Learn more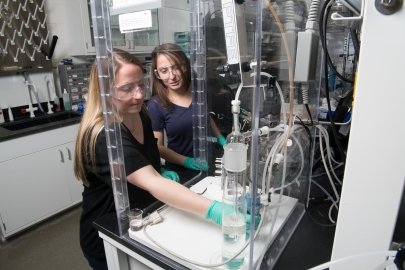 STEM Opportunities at DOE National Labs
The 17 DOE National Laboratories are a pillar of the U.S. Federal research and development (R&D) ecosystem with world-leading staff and state-of-the-art facilities. Learn about STEM training opportunities and resources at DOE's National Labs.
Learn more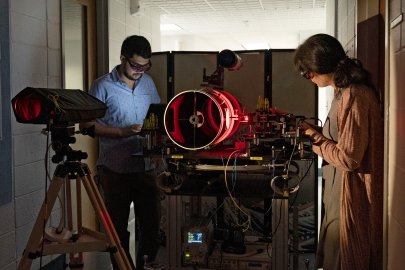 Employment Opportunities at DOE
Want to be part of the Clean Energy Workforce? Pursue a career tackling some of the greatest technical challenges of our time? Lead a program sponsoring cutting-edge research and development? Explore career opportunities at DOE!
Learn more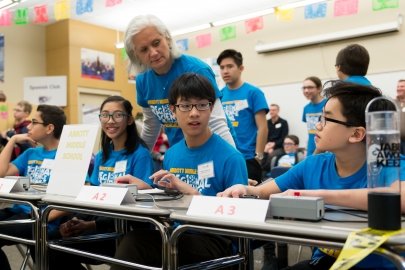 DOE STEM Partners
DOE coordinates with many partners. Learn about the resources and partnerships that help DOE advance, train, and prepare a diverse and skilled STEM workforce.
Learn more