Listen to our latest episode of Direct Current, where we talk to solar energy experts about how the eclipse will impact the electric grid.
VIEW MORE
Solar eclipse mania is sweeping across America and for good reason. The last time the United States witnessed a total solar eclipse was February 1979 and things have changed...a lot. Rod Stewart topped the charts with "Do Ya Think I'm Sexy?", the biggest movie in theatres was "The Deer Hunter" with Robert De Niro, and the Energy Department wasn't quite two years old.
The energy sector has completely transformed, too. In 1979, a gallon of gas was about 74 cents. It currently costs around $2.30. Solar power was essentially nonexistent back then. In 2017, there's more than 44 gigawatts of installed solar, enough to power over 8 million homes per year.  
While that's amazing progress, how will the eclipse impact our electrical grid and solar power  that we rely on? The short answer is not much, according to the North American Electric Reliability Corporation. Solar power output will be reduced during the event, but our power generation resources have become more diverse through the years with natural gas, coal, nuclear, hydropower, and wind so the grid is resilient enough to handle any fluctuations as a result of the eclipse. For instance, nuclear power plants can supply clean power around the clock, seven days a week. Simply put, your lights, air conditioning, and power will stay on! In addition, new technologies supported by our SunShot Initiative will help utilities, grid operators and solar power plant operators plan for the eclipse and potential future disruptions. Learn more about how solar power could be impacted by the eclipse and about our work related to solar and the electrical grid.
Here are a few other things to know about the eclipse:
1. A Total Eclipse of the Labs.
As our map above beautifully illustrates, several of the Energy Department's 17 National Laboratories will be in the path of the eclipse on Monday, August 21, which will span the entire continent for the first time in 99 years. National Energy Technology Laboratory's facility in Albany, Oregon and Idaho National Laboratory in Idaho Falls will have the most dramatic view since both are located in the path of totality, where the moon will completely block out the sun.
2. We've Got You Covered.
In the latest episode of our Direct Current podcast, host Matt Dozier chats to SunShot director Charlie Gay and National Renewable Energy Laboratory engineer Santosh Veda about how solar is no longer a niche energy technology and what the Energy Department is doing to improve resiliency of the nation's electrical system.
Make sure to check out National Renewable Energy Laboratory's Facebook page for a live broadcast the day of the eclipse at 11 a.m. ET and watch this recording of solar researchers explaining what kind of data they'll be tracking and analyzing before, during, and after the big event. Follow @Energy and the National Labs on Twitter for photos, videos, and more digital delights. 
3. How You Can Get Involved.
MORE ON THE SOLAR ECLIPSE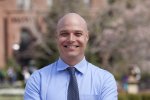 Paul Lester
Paul Lester is a Digital Content Specialist in the Office of Public Affairs. Paul was born in Ohio but spent most of his life in Florida, where he worked as news researcher/archivist and online editor for the Orlando Sentinel.
more by this author