You are here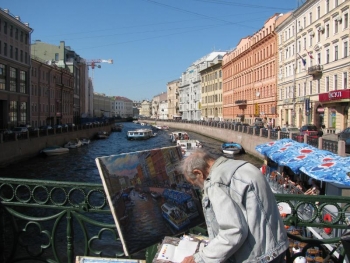 Scenic picture of St. Petersburg, Russia. | Courtesy of Dan Leistikow
Earlier this week, we talked about Secretary Chu's visit to the St. Petersburg Seaport. But that's not all he did while visiting the historic Russian city this week.
The Optogan LED Factory opened their doors so the Secretary could see their production facilities firsthand. Reminiscent of many stories here in the United States, the company started when three friends had an idea and started their company "in the kitchen" -- just like the "garage" businesses of American entrepreneurs.
Optogan is now a multi-national, vertically integrated venture poised to produce 30 million LEDs a month. Local demand in St. Petersburg is already ahead of production capabilities, which means there's a lot of room for the company to grow. Optogan's success, due in part being well positioned to respond when Russia passed legislation mandating better energy-efficiency in 2009, demonstrates how innovation, determination and government can work together and lead to huge benefits. It also mirrors research efforts and production in the U.S.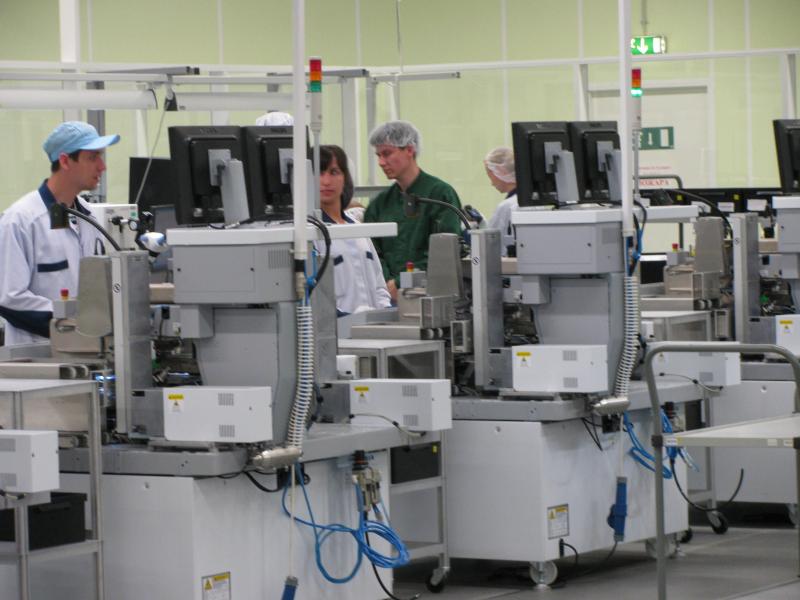 Workers at Russia's Optagon LED Factory during Secretary Chu's visit. | Courtesy of Dan Leistikow
On Tuesday, Secretary Chu was also invited to the St. Petersburg Mining Institute, touring the university's research labs and taking a peek at the collection of rare minerals, fossils and precious stones. He then spoke with students about energy and climate challenges. These concerns are not unique to the U.S. or Russia. Both countries face the risks of adverse climate change and the need for sustainable energy use to promote long-term economic prosperity. As the Secretary told the Mining Institute students, to be successful it's essential that both the U.S. and Russia work to use energy more wisely, develop and deploy low-carbon technologies, and continue working on discovering new breakthroughs along the way. Today the Secretary continued his visit with events in Moscow. We'll have more on that this week, so stay tuned!
Lindsey Geisler is a Public Affairs Specialist with the Office of Public Affairs.