Thank you for that kind introduction.  
It's a pleasure to welcome all of you to Washington.  
And for those of you who've come from abroad, welcome to the United States of America.
I am pleased to see so many people here at the World Gas Conference.
Together, we represent more than 100 nations.
And as U.S. Secretary of Energy, I am delighted to see so many of my fellow energy ministers from abroad who have come here as well.
Later today, I will have the opportunity to visit with these energy ministers and discuss how we can make the world safer and more prosperous through energy collaboration.
It's been 30 years since the World Gas Conference was held here in the United States.
Back then, President Ronald Reagan addressed the conference and stressed the increasing importance of natural gas as a secure, affordable, and clean-burning fuel.
Since that time, the landscape for this vital fuel and other energy resources has gone through a transformation that is nothing short of spectacular.
I would like to discuss that transformation from the perspective of my own country… but I will highlight how the implications reach far beyond our shores.
In order to grasp the sheer magnitude of this transformation, imagine what people back in 1988 would have thought if they heard about the landscape of today.
Imagine if they heard that – in their lifetime – this nation would become the number-one natural gas producer in the world.
Imagine if they heard that our future supply of natural gas would more than double between 1990 and 2016.
Imagine if they heard that in 30 years, the U.S. would be producing energy more cleanly and efficiently…more abundantly and affordably…and from a wider range of energy sources…including natural gas…than anyone predicted.
Simply stated, they would have been dumbfounded.  
And yet here we are today…bearing witness to this astonishing energy miracle…and to an equally astounding miracle in natural gas production.
Now, that raises a question about how this transformation happened.
The answer is clear.
Innovation.
And there is no better example I can think of than what happened with natural gas.
Back in the 1970s, GE had developed a remarkable technology known as the polycrystalline compact drill bit, or PDC. 
These were diamond cutters, and innovators quickly realized they had the potential to improve conventional drill bits.
But there was a problem:
The diamonds wouldn't stick to the tungsten-carbide drill heads.  
They kept shearing off during use.
One of our National Laboratories – Sandia – sought to understand why this was happening.
The lab conducted tests… and succeeded in creating a product that could be combined with another technology called horizontal drilling.
Meanwhile, in my home state of Texas, an entrepreneur named George Mitchell came on the scene and made it work amazingly well. 
Using these improved technologies, George helped unleash America's natural gas revolution.
And this same spirit of innovation has helped drive progress in other ways.
Innovation has driven the growth in renewables.
It is propelling us toward the next generation of nuclear energy.
And innovation has helped us drastically reduce fuel emissions.
From 2005 through 2017, while our economy grew, the U.S. led the world in reducing carbon emissions, cutting them by 14%.
And through innovations such as natural gas vehicles, our goal is to continue to reduce emissions going forward.
By choosing innovation, we can continue to develop our energy, grow our economy, AND benefit our environment.
Over the past year-and-half, President Trump and his Administration have brought this approach to Washington.
Under this new approach, "all of the above" truly means "all of the above" on energy strategy.
It means we do not discriminate against any of our fuels…we are committed to using every one of them….and maybe even developing new ones.
Our policy works for… not against… the many innovations that are helping produce more of every fuel… from renewables like wind and solar…hydro and nuclear… to fossil fuels such as oil, coal, and of course, natural gas.
And rather than punishing fuels that produce emissions through regulation, we seek to reduce emissions by innovation.
And by advancing policies like tax and regulatory reform, the President is providing both the incentive and the freedom to innovate further.
At the risk of repeating myself, the United States is the world's leading combined producer of oil and natural gas.
In fact, we are on a path to become the world's largest crude oil producer as well.
According to the EIA's recently released Short-Term Energy Outlook, we will set a new record this year for dry natural gas production, with an average of 81.2 billion cubic feet per day…and we will break that record next year.
As a consequence, America is on the cusp of energy independence.
And as our progress continues, we are not only advancing our energy security, but our economic security as well, reducing manufacturing costs and unleashing business expansion and job creation.
But that's not all.
Just last year, the United States became a net natural gas exporter for the first time in 60 years.
We are now exporting LNG to 30 countries on five continents.
We are sharing our energy bounty with the world.
And in so doing, we are empowering our friends, allies, and trading partners economically and energy-wise as well.
And this gives us the opportunity to share not only our energy but our energy success story to encourage others to choose a similar path.
As I look to the future, I am truly excited about what it holds for that amazing story.
I am excited about opportunities for investors and businesses abroad to come here and help us write the next chapters.
And I am especially excited about opportunities we have to help other nations create their own success stories.
This is not just about exporting our energy bounty, including our natural gas; it's also about exporting the technology and the know-how that unleashed our bounty in the first place.
And that includes ways of making energy sources cleaner.
Across the world, there are billions of people who live in countries that are struggling to grow economically and free themselves of poverty and want.
Imagine the good we can do by providing every willing nation the tools to develop its own energy resources. 
Imagine what can happen when these nations unleash every form of energy under the sun….including the sun.
And yes, imagine how we can transform the lives of the one billion people who have never experienced the modern miracle of electricity.
I wish I could tell you that the entire developed world is on board with our vision.
I wish I could, but I cannot.
In some quarters… at home and abroad… there is still stubborn opposition to natural gas and other fossil fuels.
The opposition exists even as fossil fuels become cleaner and low-emissions natural gas increases its share of total fossil production and use.
These opponents flatly reject the "all-of-the-above" strategy…the innovation-driven strategy that is helping us achieve energy security.
But according to the latest estimates, even by the year 2040, fossil fuels will comprise more than 75% of world energy usage.
Clearly, the answer is not to exclude but to include.
The answer is not to exclude oil, gas, and coal from the world's energy mix.
For the sake of energy security…for the sake of economic security…for the sake of national security….for the sake of environmental progress…and for the sake of our fellow human beings, we must honor the right of every nation to responsibly use every fuel at its disposal.
That includes renewables. 
That includes fossil fuels. 
And yes, that includes the cleanest fossil fuel and one of the most abundant energy sources on the planet -- natural gas.
So let us use this moment… let us take the full measure of this time.
Let us do our work so well that 30 years from now…at another World Gas Conference… attendees will be amazed not only by our continued progress… but by the progress of countless other nations… and will look forward as we do to the future.
Thank you and may all of you have a great week here at the World Gas Conference.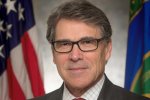 Rick Perry
Rick Perry served as the 14th United States Secretary of Energy.Rick Perry served as the 14th United States Secretary of Energy.
more by this author