Heavy-duty tractor trailers are a huge part of America's economy, hauling about 80 percent of the goods that fill our stores. Even though these big rigs make up only four percent of the vehicles on the road today, they consume 20 percent of the fuel.
To improve the efficiency of these commercial vehicles, the U.S. Department of Energy and industry partners kicked off the SuperTruck initiative in 2009. The initiative supported four teams of manufacturers and suppliers who aim to boost a baseline truck's freight efficiency by 50 percent. Freight efficiency is the amount of freight hauled per gallon of fuel used and is measured in ton-miles/gallon. Two teams have already exceeded this goal and two are on track to meet it.
The U.S. Department of Energy has announced $80 million in new funding for SuperTruck II research projects that will take this effort to the next level. The objective? To research, develop, and demonstrate a long- or regional-haul commercial truck that is 100 percent more efficient compared to a manufacturer's best-in-class 2009 truck. Aside from the more ambitious goal, SuperTruck II will help make these fuel-saving technologies even more affordable for truck operators.
Check out our new infographic above to learn why SuperTruck is important for America's energy future and watch our Energy 101 video to find out how SuperTruck technologies work. Also visit Vehicles.Energy.gov for more on the Energy Department's efforts to improve the fuel economy of America's cars and trucks.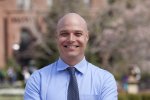 Paul Lester
Paul Lester is a Digital Content Specialist in the Office of Public Affairs. Paul was born in Ohio but spent most of his life in Florida, where he worked as news researcher/archivist and online editor for the Orlando Sentinel.
more by this author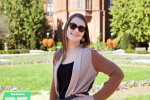 Carly Wilkins
Carly Wilkins is the Multimedia Designer in the Office of Public Affairs.Carly Wilkins is the Multimedia Designer in the Office of Public Affairs.
more by this author