By Mark W. Menezes | Department of Energy, Under Secretary for Energy
President Donald J. Trump declared June 2020 "National Ocean Month," and the Administration is doing much to ensure responsible ocean stewardship – fostering marine economic growth while keeping our seas clean for generations to come.
The Department of Energy (DOE) is doing its part in several groundbreaking ways. With our private sector partners, we are developing innovative techniques for reducing plastic waste that pollutes our waterways. Our experts are also studying renewable energy sources from the seas, which have the potential to reliably power our coastal and maritime industries. And led by the White House, we are also offering several prizes to advance transformational technologies to meet the global need for safe, secure, and affordable water.
Let's dive into the ways the DOE is leading the world in protecting the ocean and harnessing its power.
Recently, the DOE launched a bold new endeavor that, within the decade, will change the way the world deals with plastic waste. The Plastics Innovations Challenge focuses DOE resources and allows our National Labs, universities, and industry leaders to create comprehensive plastics recycling technology advancements.
Our first goal is to develop collection technologies to prevent plastics from entering waterways and facilitate its removal from the ocean and beyond. The developing Bio-Optimized Technologies to Keep Thermoplastics out of Landfills and the Environment (BOTTLE) initiative will play a crucial, related part, driving the efficient manufacture of new recyclable-by-design plastics. While oceanic pollution may not be American made, the problem will be solved through American ingenuity.
Securing clean water is also essential for U.S. economic competitiveness and energy security. That's why we have created several prizes in this field, such as the Waves to Water Prize, to develop wave-powered desalination systems. Today we announced the winner of the Waves to Water phase 2 winners as well as the selection of Jennette's Pier in the Outer Banks as the test site for the final phase of the competition.
In conjunction with the White House, DOE has launched the Water Security Grand Challenge so that America can create new jobs in new water-energy fields, create freshwater through desalinization of the ocean, and recover our water resources from going to waste. 
At DOE, we're working with our partners across the federal government to ensure that our oceans stay blue and clean even as our economy is green and growing. We are proud of our initiatives – like the Plastics Innovations Challenge – that will create new jobs while also taking care of the environment. This short video explains why this mission, and others like it, is so important for our country: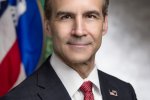 Mark W. Menezes
The Honorable Mark Wesley Menezes is the Under Secretary of Energy and serves as the Energy Department's principal advisor on energy policy. The Honorable Mark Wesley Menezes is the Under Secretary of Energy and serves as the Energy Department's principal advisor on energy policy.
more by this author