American manufacturing is the backbone of our nation and continues to drive our economy and strengthen national security. On October 5, 2018, Manufacturing Day, we acknowledge this great economic engine and celebrate all of the men and women who make it possible.
A strong manufacturing sector is critical to maintaining America's global competitiveness and national security. There are currently more than 12 million manufacturing workers in the U.S. earning, on average, an annual salary of about $84,000 including benefits. The National Association of Manufacturers reports that in the first quarter of 2018, manufacturers added $2.33 trillion to the U.S. economy. 
From its onset, the Administration took action to pave the way for growth in manufacturing. By streamlining federal permitting, reducing regulatory burdens and reforming the tax code, the U.S. manufacturing sector is booming once again – adding over 350,000 manufacturing jobs since January 2017. According to the National Association of Manufacturers (NAM), optimism among manufacturers in the first quarter of 2018 registered the second-highest level ever recorded, at 95%. 
The Administration is working every day to strengthen American prosperity by lifting the economic burdens on our companies and on our workers so that they can thrive, compete, and grow globally. We are also committed to leveraging federal research and development (R&D) to progress next generation manufacturing technologies that will keep jobs here at home, ensure products are made in America, and strengthen the domestic industrial base.  
The U.S. Department of Energy's Commitment
The Department of Energy (DOE) occupies a unique position at the intersection of manufacturing and energy. America's industrial sector consumed 34% of total U.S. delivered energy in 2013.  DOE is working with U.S. manufacturers to improve energy productivity – the ability to produce more with less energy – by harnessing domestic energy sources and developing innovative technologies.
This is why DOE is proud to announce a series of prize competitions focused on manufacturing competitiveness. 
In collaboration with the National Association of Manufacturers, the Individuals Taking Energy Action in Manufacturing Prize (ITEAM) will recognize individual workers for improving energy productivity at their manufacturing facilities. The prize (up to $5,000 per worker, up to $75,000 total) is focused on rewarding employees on plant floors all around the country who are strengthening their company's competitiveness and driving cost savings in the process.
This prize is part of the Sustainability in Manufacturing Partnership, announced in April by Energy Secretary Rick Perry and the National Association of Manufacturers (NAM). The prize rules will be announced in the coming weeks.
All across America, manufacturers are working with DOE through the Better Plants Initiative. Better Plants is a voluntary program in which leading manufacturers pledge to improve their energy efficiency. To date, more than 200 organizations have joined Better Plants, including 14 companies in the Fortune 100, representing workers at thousands of industrial facilities across all 50 states. These partners represent 12% of the U.S. manufacturing energy footprint.
The 2018 Better Plants Annual Update is now available and since the program began, partners have reported energy savings of more than 1 quadrillion BTUs, which translates into cumulative cost savings of more than $5 billion.
The Department is also launching a series of small prizes in partnership with Freelancer.com, a crowdsourcing platform. The prizes on Freelancer.com are focused on advances in additive manufacturing, also known as 3-D printing.
DOE is focused on innovation in U.S. manufacturing through a wide-range of early-stage R&D, covering everything from high performance computing to critical materials and additive manufacturing. The Department's early-stage R&D efforts lay the ground work for the private sector to commercialize new technologies and keep America at the leading edge of innovation.  
At the Department, we will continue to do our part to drive energy and manufacturing innovation by working closely with American manufacturing leaders to help make our nation more productive, prosperous, and secure.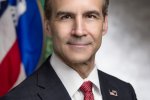 Mark W. Menezes
The Honorable Mark Wesley Menezes is the Under Secretary of Energy and serves as the Energy Department's principal advisor on energy policy. The Honorable Mark Wesley Menezes is the Under Secretary of Energy and serves as the Energy Department's principal advisor on energy policy.
more by this author