Argonne National Laboratory and Fermilab are part of the Chicago Quantum Exchange (CQE), an intellectual hub for research and development of quantum technology. The Exchange's faculty has a new project up their sleeves – teaching students in the University of Chicago's new certificate program for STEM professionals to learn about quantum technologies.
The program aims to reach science and engineering trained professionals to educate them on the key principles of quantum technology and practical applications. 
"Part of creating a quantum-ready workforce includes retraining those with experience in the physical sciences and engineering who do not have a background in quantum science," said David Awschalom, senior scientist at Argonne National Laboratory and director of the Chicago Quantum Exchange.
According to HPCwire, the Quantum Economic Development Consortium (QED-C) surveyed 30 quantum industry companies and discovered 55 percent of the respondents stated that they have to provide additional training to new hires, and 65 percent find hiring quantum information science employees challenging. 
This training program and others seek to lower those statistics, making it easier for employers to have skilled hires coming in the door.
Learn more about the new certificate program and the QED-C in this news article.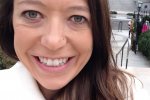 AnneMarie Horowitz
AnneMarie Horowitz has been with the Energy Department since 2009, and is the Director of STEM Rising, a priority Departmental initiative to highlight the science, technology, engineering, and mathematics (STEM) programs and resources of the agency.
more by this author