In recent years, the red, white and blue has waved proudly with the saffron, white and green, as the United States and India have deepened their relationship. Today, it's an even brighter blue and a deeper green, thanks to the first long-term collaborative research effort on climate between the Energy Department and India's science-related agencies.
Specifically, the Energy Department's Atmospheric Radiation Measurement (ARM) Climate Research Facility recently deployed its mobile facility to Nainital, India for a nine-month experiment focused on India's Ganges Valley. The Ganges is India's great river, akin to our Mississippi, and as with the U.S. heartland, the Ganges Valley is the breadbasket of the nation. As such, gaining a better understandingof the local climate around the river will not only help advance basic science research, but will also help benefit local communities up and down the river. 
The Ganges Valley Aerosol Experiment (GVAX) will look at how aerosols – which are tiny particles like soot or dust that can form large clouds – can impact rainfall or drought.
As the Ganges Valley has developed, more of those aerosols have been rising into the air. However, scientists aren't yet clear on what effects those rising aerosols will have on the Ganges Valley.
Potentially, they could increase the strength of seasonal rains (monsoons), since aerosols are sort of like nodes on the atmospheric network that attract water droplets and ice crystals that build into clouds. On the other hand, since smog and clouds absorb and scatter sunlight, rising levels of aerosols might also act the opposite way, causing hotter days and dryer skies.  The GVAX experiment will help determine which outcome – wetter or dryer – is more likely, and also build more accurate computer models of regional weather patterns.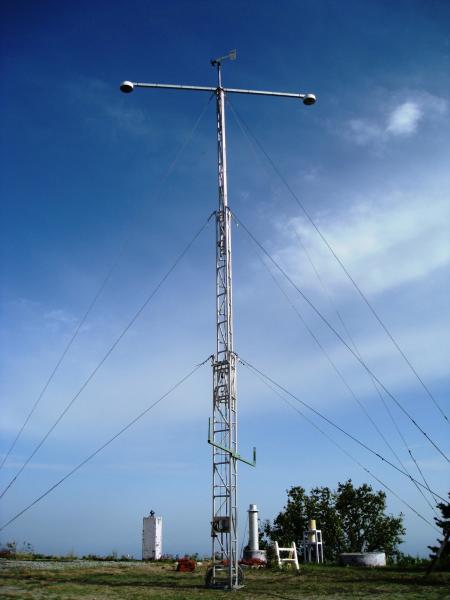 A meteorological tower - part of the ARM Mobile Facility instrument suite - operates about 100 meters southwest of the ARIES Observatory in Nainital, India, for the Ganges Valley Aerosol Experiment (GVAX). | Courtesy of Amon Haruta, Arm.gov
Beginning next year, additional GVAX instruments will also begin operating from two cities further to the south, Pantnagar and Lucknow, which will expand the base of data scientists have to assess the impact of increasing levels of aerosols on the subcontinent. The goal is that this information could lead to better mitigation strategies, such as reducing rising aerosols or assisting Ganges farmers in planning their crops.   
India is the latest stop on the ARM Mobile Facility's global tour, which is focused on improving lives by better informing citizens about local and regional climates. In recent years, the facility has deployed to Germany's Black Forest, Shouxian China and Graciosa Island in the Azores. At each stop, it gathers data using approximately two dozen different instruments operating 24 hours a day. That information is plugged into the data streams from ARM's permanent field sites that are located across the globe – from Alaska and Oklahoma to Australia and Papua New Guinea.
Scientists and researchers funded through the Department's Office of Science and supported by its Office of Biological and Environmental Research use data from ARM to give us a better understanding of how our world works, including how tiny aerosols influence our atmosphere. That's as important for the U.S. as it is for India. And hopefully, the data gathered through this new collaboration will lead to bluer skies, greener fields, and brighter days for the citizens of our two great democracies.
For more information on ARM and its experiments in the Ganges Valley, please go to http://www.arm.gov/news/features/post/14018. And for more information on the Office of Science, please go to: http://www.science.energy.gov/.
Charles Rousseaux is a Senior Writer in the Office of Science.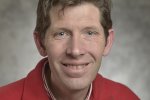 Charles Rousseaux
Charles Rousseaux serves as Senior Public Affairs Specialist and Chief Communicator for Emergency Response and Recovery Efforts in DOE's Office of Public Affairs.
more by this author