Building America research projects are completed by industry consortia (teams) comprised of leading experts from across the country. The research teams design, test, upgrade and build high performance homes using strategies that significantly cut energy use.
Building America research teams are selected through a competitive process initiated by a request for proposals. Team members are experts in the field of residential building science, and have access to world-class research facilities, partners, and key personnel, ensuring successful progress toward U.S. Department of Energy (DOE) goals.
This page provides a brief description of the teams, areas of focus, and key team members.
Building America research projects are managed by DOE national laboratories, which offer extensive scientific and technical R&D expertise for building technologies and improved building practices.
Building America Research Teams
Advanced Residential Integrated Energy Solutions (ARIES)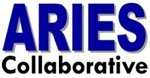 Lead: The Levy Partnership, Inc. New York, NY
Focus: Accelerate the development and commercialization of innovative and cost-effective approaches for dramatically reducing energy use of the nation's affordable housing, both existing and new. The team is broadly representative, including more than 50 organizations drawing from all stakeholders in the affordable housing community. Read the Spotlight on the team.
Members: CDH Energy, Southern Energy Management, Syracuse University Center of Excellence, NTA, Inc., Corporation for Enterprise Development, Ford Foundation, Fannie Mae, Habitat for Humanity International, Manufactured Housing Institute, NeighborWorks America, New York State Energy Research & Development Authority, Systems Building Research Alliance, among others.
Alliance for Residential Building Innovation (ARBI)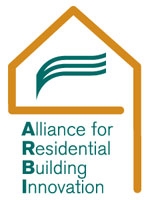 Lead: Davis Energy Group, Davis, CA
Focus: Evaluate and demonstrate innovative technologies and residential construction techniques and deployment strategies. ARBI combines research on specific technologies with deployment activities in both the new and existing home sectors, including research on what motivates homeowners to invest in home energy upgrades, and strategic approaches to reducing costs through efficient home evaluation and bulk purchasing. Learn more about ARBI projects and read the Spotlight on the team..
Members: Rocky Mountain Institute, the UC Davis Western Cooling Efficiency and Lighting Technology Centers, Polaris, Green Home Solutions, Bevilacqua-Knight, Renewable Funding and other industry partners.
Building America Research Alliance (BARA)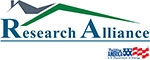 Lead: Building Media, Inc., BMI, Inc., Kent, WA
Focus: Combines technical expertise and real-world construction experience with communications and outreach expertise to bridge the gap between research and market integration. BARA focuses exclusively on the home renovation and retrofit market, with emphasis on developing, deploying and promoting technically sound, cost-effective measures to radically improve home performance. Learn more about BARA projects and read the Spotlight on the team.
Members: New Jersey Institute of Technology Center for Building Knowledge, Steve Easley and Associates, and Confluence Communications
Building America Partnership for Improved Residential Construction (BA-PIRC)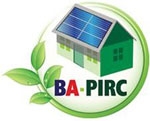 Lead: Florida Solar Energy Center (FSEC), University of Central Florida, Orlando, FL
Focus: Cost-effective efficiency solutions for new and existing homes in hot-humid and marine climates. FSEC manages residential energy research facilities including the Manufactured Housing Laboratory, the Flexible Roof Facility, the Building Science Lab, the Hot Water Systems Laboratory, and the Climate-Controlled Air Conditioning Laboratory. The Flexible Research Test Facility features two side-by-side homes in which the team conducts research on advanced building energy efficiency technologies under controlled conditions. For more information, visit the BA-PIRC Web site and read the Spotlight on the team.
Members: Newport Partners, Washington State University, Northwest Energy Works, Residential Energy Services Network, Gas Technology Institute, WellHome, Florida Home Energy and Resources Organization, Calcs-Plus, and TexEnergy Solutions.
Building Science Corporation (BSC)

Lead: BSC, Somerville, MA
Focus: Leading developer of energy efficient enclosure, ventilation and dehumidification systems for durable, high performance homes. BSC has worked with dozens of industry partners during the past decade and is responsible for the construction of more than 10,000 Building America houses and 100,000 ENERGY STAR houses (through its partner MASCO and the Environments for Living® program). BSC provides advanced solutions to technical challenges, code barriers and market requirements for new and existing homes. Learn more at the BSC Web site and read the Spotlight on the team.
Members: Affordable Comfort, ARES Consulting, Camroden Associates, Community and Economic Development Association of Cook County, DEAP Energy Group, Greencoast Enterprises, Transformations, Inc., National Grid, and Michael Blasnick & Associates.
Consortium for Advanced Residential Buildings (CARB)

Lead: Steven Winter Associates, Inc., Norwalk, CT
Focus:. Improving new and existing homes (specializing in multifamily and affordable housing) by leveraging new technologies, underutilized technologies, and innovative market delivery strategies. Researching advanced building systems and whole house performance, and transferring that knowledge to the marketplace in order to elevate home performance industry-wide. Visit the CARB Web site to learn more about the team and projects and read the Spotlight on the team.
Members: MaGrann Associates, Green Builder Media, Alliance to Save Energy's Building Codes Assistance Project, Pratt Center for Community Development, Masco Home Services/WellHome, Fraunhofer Center for Sustainable Energy Systems, Jay Hall & Associates, Inc., Johnson Research, and Polaris Consulting Engineers.
IBACOS

Lead: IBACOS, Pittsburgh, PA
Focus: Develop and demonstrate integrated systems of design, procurement, construction, quality assurance and marketing needed to transform residential building retrofits and new construction. Read the Spotlight on the team to learn more about the team and projects.
Members: Nationally recognized building scientists and trainers, top 10 production homebuilders, national and local whole house retrofit companies, and other industry stakeholders.
Partnership for Home Innovation (PHI)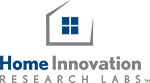 Lead: Home Innovation Research Labs, Upper Marlboro, MD
Focus: Integrated, system-based technology advancement center with the primary mission of removing technological, regulatory, and cost barriers to building innovation by leveraging its access to remodelers and home builders. Visit the Home Innovation Research Labs Web site to learn more about the team and projects and read the Spotlight on the team.
Members: Southface Energy Institute, ARES Consulting, Jeannie Leggett Sikora, USDA Forest Products Laboratory, Business Excellence Consulting, Brick by Brick, Residential Building Industry Consulting Services, Utilivate Technologies and many others.
NorthernSTAR Building America Partnership

Lead: University of Minnesota, St. Paul, MN
Focus: High-performance, energy-efficient solutions for new and existing homes in cold and severe cold climates, using a holistic integration of information and technologies across three key systems: the building system, the construction/delivery system, and the market/user system. Read the Spotlight on the team.
Members: Center for Energy and Environment, Energy Center of Wisconsin, Building Knowledge, BuildingGreen, Conservation Technologies, Hunt Utilities Group, Verified Green, Wisconsin Energy Conservation Corporation, McGregor Pearce, Minnesota Pollution Control Agency, the University of Wisconsin, and Wagner Zaun Architecture.
Partnership for Advanced Residential Retrofit (PARR)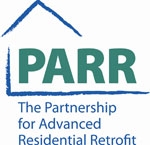 Lead: Gas Technology Institute, Des Plaines, IL
Focus: Apply strong experience in design, development, integration, and testing of advanced building energy equipment, components and systems in laboratory and test house settings to improve performance, quality and market acceptance of whole house residential energy efficiency retrofits in cold climates. Visit the PARR website to learn more about the team and projects and read the Spotlight on the team.
Members: CNT Energy, the Midwest Energy Efficiency Alliance, the Building Research Council at the University of Illinois, and Future Energy Enterprises, among others.