Building America team members are experts in the field of residential building science and have access to world-class research facilities, partners, and key personnel, ensuring successful progress toward U.S. Department of Energy (DOE) goals.
These teams work with industry partners to design, test, upgrade, and build technologies and high performance homes using strategies that significantly cut energy use. Learn more about Building America research.
This page provides a brief description of the teams, areas of focus, and key team members. On May 9, 2016, the DOE Building America Program selected the latest awards with up to $5.5 million for industry partners. Read the full announcement. Below is a list of the current teams and descriptions of their projects.
Building America research projects are supported by DOE national laboratories, which offer extensive scientific and technical R&D expertise for building technologies and improved building practices.
They support the goals related to these key roadmaps.
Building America research teams are selected through a competitive process initiated by a Funding Opportunity Announcement (FOA). Learn about former Building America projects.
Moisture Managed High-R Envelopes
These projects emphasize high performance homes with increased insulation, reduced infiltration, reduced risk of condensation, and adequate drying potential inside building assemblies.
Team Lead: Center for Energy and Environment—Minneapolis, MN
Team members: UC Davis: Western Cooling Efficiency Center—Davis, CA; Building Knowledge Inc.—Minneapolis, MN; UMN: Cold Climate Housing Program—St. Paul, MN
Industry Partner: Aeroseal LLC—Centerville, OH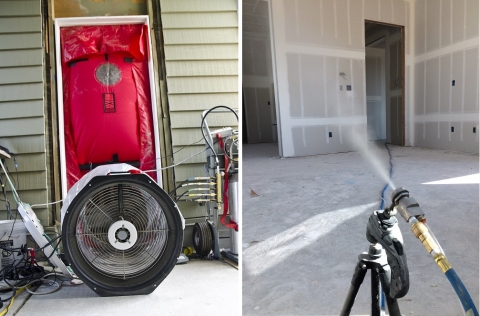 The aerosol envelope-sealing technology developed by the Western Cooling Efficiency Center at the University of California, Davis, uses an automated method to satisfy the envelope-sealing requirement. The process involves pressurizing the building for an hour or two while applying an aerosol sealant "fog" to the building interior. As air escapes the building through leaks in the envelope, the sealant particles are carried to the leaks where they impact and stick to the edge of the gap and gradually fill in the opening, sealing the leaks. A standard blower door is used to facilitate the sealing process and provide real-time feedback and a permanent record of the sealing. The technology is thus capable of simultaneously measuring, locating, and sealing leaks in a building remotely.
The project will evaluate several sealing approaches with multiple builders to establish procedures that builders can use to easily integrate the aerosol sealing technique into standard construction practices and reduce the cost of less-effective conventional sealing. This will produce more consistent sealing performance and improved air tightness in an economic manner.
Team Lead: Building Science Corporation—Westford, MA
Industry partners: North American Insulation Manufacturers Association—Alexandria, VA; NuWool—Jenison, MI; K. Hovnanian Homes—Redbank, NJ

The key goals and objectives of this project are to determine if:
Fibrous insulation can be used to create moisture-safe roof assemblies in a cold (Climate Zone 5A) location
Insulation material (blown-in fiberglass versus dense-pack cellulose) has a significant effect on moisture levels
The assemblies show a robust response to typical imperfections in construction practices (i.e., air leakage) and, if so, present recommendations on air leakage limits
The tested vapor control materials provide adequate wintertime vapor control or "throttling" and if they allow sufficient downward drying during summer
There are recommended limits on interior operating conditions given these assemblies (e.g., maximum wintertime RH or dew point)
The diffusion vent detail should be required for widespread adoption or if it is unnecessary, given the other moisture vapor control components of the assembly.
The team will also:
Evaluate moisture durability, energy savings and SIR of attic insulation weatherization measures with and without diffusion venting strategies on existing homes
Conduct a "needs assessment" to investigate WAP stakeholder building science-related concerns associated with the attic insulation and roof venting and ceiling air sealing requirements
Identify and evaluate the cost/benefit potential as well as the installation and psychometrics challenges associated with employing attic diffusion vent design and other related RD&D strategies in various climates, for existing homes
Develop an experimental research design for implementation of diffusion vent details based on preliminary results of new construction field tests and modified as needed to address testing on existing homes, pre- and post-attic insulation with and without diffusion venting strategies.
Two test homes will be instrumented and monitored. Test Home 1 will address new construction scenarios. Test Home 2 will first involve an assessment of stakeholder needs for moisture managed attic retrofits of existing homes, taking initial findings of Test Home 1 into consideration. This will be followed by instrumentation of Test Home 2.
Team Members: Eversource Energy, Holyoke Gas and Electric, National Grid
The Fraunhofer USA Center for Sustainable Energy Systems will work with team members Eversource Energy, Holyoke Gas and Electric, and National Grid to develop models that use communicating thermostat data and interval electricity and gas data to remotely evaluate and identify residential space heating retrofit opportunities. The team will leverage communicating thermostat and home energy assessment data acquired from homes with communicating thermostats in Massachusetts to develop, demonstrate, and validate a scalable remote performance assessment tool.
The tool addresses key challenges that impede the key steps of energy conservation measure deployment through utility energy efficiency programs using data analytics leveraging data from the dramatic growth in the installed base of communicating thermostats to automate, simplify, and customize retrofit opportunity assessment, customer acquisition, and energy performance evaluation. The technical and market goals of the project are for the algorithm to: 
Identify the ~20% of homes that would benefit most from at least one of the target energy conservation measures to reduce space heating energy consumption: insulation, air sealing, and heating system upgrade
Accurately predict the energy savings of the target energy conservation measures and evaluate the realized energy savings
Increase the rate of onsite energy audits for households with at least one of the three target retrofit measures and provide household-specific energy savings estimates
Increase the fraction of site audits resulting in implementation of the target energy conservation measures by focusing audits on homes with a target retrofit opportunity.
Team Lead: Home Innovation Research Labs—Upper Marlboro, MD
These projects are focused on advancing solutions for moisture-managed, high-performance envelope systems in three climate zones: hot/humid, mixed humid, and cold. By improving the way that high-performance building envelope systems function in climates that are widespread across the United States, these project will help produce future homes that are more comfortable and durable at a lower cost.
Moisture Performance of High-R Wall Systems
Industry Partners: American Chemistry Council, National Association of Home Builders, USDA Forest Products Lab, Vinyl Siding Institute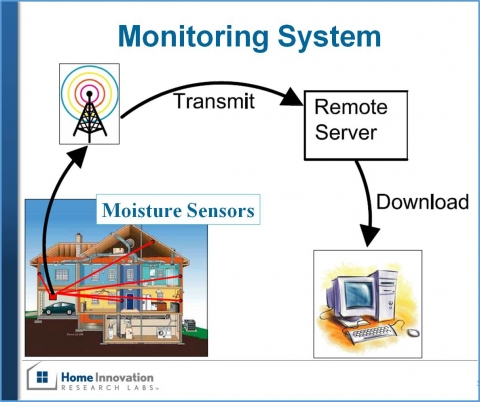 This project will develop wall system design guidance for builders. It will also improve methods for assessing and improving moisture durability of envelope assembly systems. The objectives of this task are to:
Demonstrate moisture performance of well-designed, high performance walls 
Identify wall systems with marginal performance and develop solutions that increase moisture durability
Develop a set of design criteria, including documentation in support of code change proposals for updating prescriptive moisture management provisions in the International Residential Code (IRC) that ensure durability of high performance walls.
Attic Retrofits Using Nail-Base Insulated Panels
Industry Partners: Structural Insulated Panel Association, American Chemistry Council, Forest Products Laboratory, DuPont, APA-The Engineered Wood Association, Insurance Institute for Business and Home Safety, Remodeling Contractors, Habitat for Humanity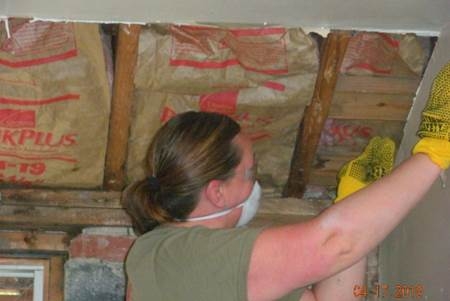 This project will study an innovative approach to roof insulation retrofits in which nail-base insulated panels are installed over the roof deck before re-roofing. These panels can be installed in one step and result in semi-conditioned attics. This project will demonstrate a value-added roof/attic retrofit solution for a range of older homes where traditional attic insulation approaches are not effective or feasible.
Installing these roof insulation panels can reduce HVAC energy use by at least 10%. The project will also evaluate strategies for integration with routine re-roofing activities to minimize disruption to residents and reduce the cost of energy upgrades.
Extended Plate and Beam Wall System
Industry Partners: American Chemistry Council, Dow Building Solutions, Forest Products Laboratory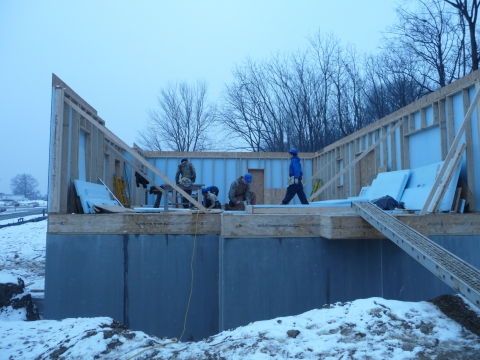 This project will conduct research into extended plate and beam (EP&B) wall systems, which were initially developed by another Building America project. EP&B offers a simplified method for incorporating 2 inches of continuous rigid insulation into a traditional 2-by-4 framed wall assembly. The EP&B wall system is based on the construction technique most commonly used by builders, which increases its chances for market adoption. The project will make this system more accessible through:
Building code equivalency/compliance testing for the IRC continuous wall bracing method;
Field demonstration to identify and resolve constructability issues;
Development of an EP&B Construction Guide for wide dissemination; and
Development of supporting information for a code change proposal to include the EP&B system into the IRC prescriptive provisions.
Structural Support of Windows in Walls With Continuous Insulation
Industry partners: American Chemistry Council's Foam Sheathing Committee, American Architectural Manufacturers' Association, National Association of Home Builders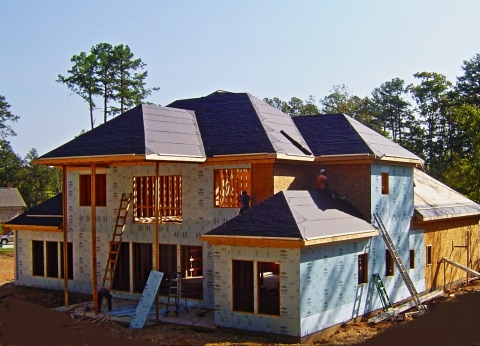 The goal of this research effort is to develop performance information and establish acceptance criteria for evaluating windows installed in walls with continuous insulation. The results of the study will validate and demonstrate performance of windows, provide window installation specifications, and enable changes to provisions of applicable codes and standards.
Overly complicated details and solutions with added cost and onsite labor present a major barrier for builders attempting to integrate energy efficiency features into their construction practices. This project will use objective performance data measured through full-scale testing to develop solutions optimized across broad metrics, including structural capacity, deformation, constructability, and cost. In a broader perspective, the project seeks technologies that minimize disruption and reduce the cost implications associated with adding exterior foam insulation to the wall assembly. The results will be equally applicable to new construction and retrofits.
Team Lead: NorthernSTAR Building America Partnership—St. Paul, MN
Team Members: MonoPath, Twin Cities Habitat for Humanity, Urban Homeworks, Thrive Home Builders, Building Knowledge, Simply Green
Industry Partners: Huber Engineered Woods, The Unico System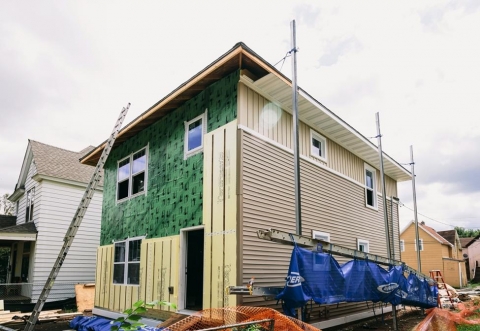 This project focuses on the delivery of an optimized whole-house system, featuring an innovative moisture-managed wall panel system that can be integrated into affordable housing plans and adaptable to any climate. The primary objective is to validate this new technology and an innovative delivery system by partnering with two Twin Cities nonprofit affordable housing providers and a production builder in Denver, CO.  The project will measure and compare performance, cost, and constructability of the technology and demonstrate market delivery within the current affordable housing industry.
Optimized Low-Load Comfort Solutions
These projects focus on high efficiency comfort systems for homes with low thermal loads, including optimal efficiency, and managed air flow and RH control at all part load conditions.
Team Lead: IBACOS—Pittsburgh, PA
Industry Partner: Best Practices Research Alliance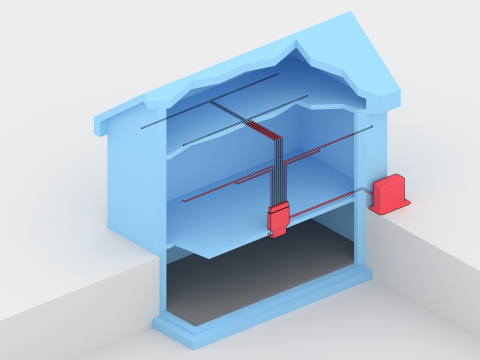 The IBACOS project goal is to investigate a simplified, small-diameter air delivery system for residential HVAC systems, called "Plug-n-Play" Ducts, that is a solution to common air distribution and comfort delivery issues and especially pertinent to "low-load" production-built homes. The project will demonstrate the system's predictable performance and advantages over traditional residential duct systems in the areas of comfort performance, integration within the conditioned space of the house, constructability, cost, and value.
A design methodology for the system will be developed to be straightforward and intuitive, and companion guidance documents will be developed to enable a technician to quickly produce the equivalent of an engineered design using the simplified air delivery system components. This project applies to all climate zones.
Team Lead: The Levy Partnership Inc.—New York, NY
Industry Partners: Habitat for Humanity International/Habitat Research Foundation—Atlanta, GA; System Building Research Alliance—New York, NY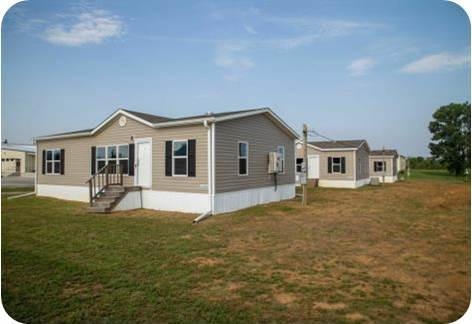 This project will develop low-cost, highly efficient comfort system designs to enable homes in two of the largest affordable housing market segments, manufactured housing and Habitat for Humanity, to use an affordable high efficiency heat pump with a superior air distribution system. For manufactured housing, this innovation will enable HVAC systems to be fully installed in the factory, avoiding problems associated with field setup.
The project scope includes developing alternatives for air flow system design, establishing a set of guidelines for design and construction, testing and refining, and studying how occupants influence performance and system operability.
This project will demonstrate the use of highly insulated envelopes and simplified high efficiency HVAC systems, which can routinely achieve 50% energy savings over 2009 International Energy Code Commission requirements. This impact is especially important in affordable housing, where occupants need to consistently have low utility bills.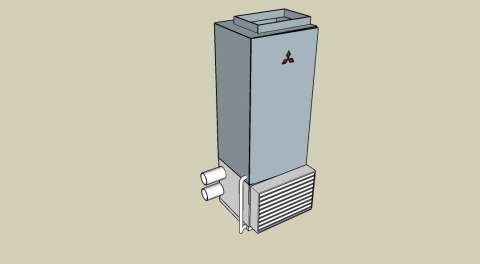 Steven Winter Associates Inc. will develop a fully integrated, smart space conditioning and ventilation solution, referred to as VICS (a Ventilation Integrated Comfort System), for low-load dwellings (zero energy ready homes, multifamily apartments, etc.). This innovation is intended to address HVAC performance issues found in most low-load dwellings when space conditioning and whole-building ventilation are provided by separate mechanical systems. This lack of system integration can result in high equipment and installation costs, redundant components, and poorly or non-integrated controls. The VICS is intended to provide:
A single device integrating an HRV or ERV with a low-capacity, split heat pump fan coil to provide efficient heating, cooling, dehumidification, and whole-house ventilation
Filtration, heat recovery, conditioning, and distribution of outdoor air
Installed cost savings of $1,000–$2,000 compared to separate, ducted ventilation and heating/cooling systems
Separate control of supply and exhaust flows allowing for active makeup air for local exhaust fans
Better humidity control by passing outdoor air through ERV and over a cooling coil.
Team Lead: University of Central Florida, Florida Solar Energy Center—Cocoa, FL
Team Member: Washington State University Energy Program—Olympia, WA

The University of Central Florida team will work directly with Habitat for Humanity Affiliates and product manufacturers to:
Demonstrate and validate high efficiency, variable capacity, ducted and ductless space conditioning systems with optimized comfort distribution and latent (i.e., humidity) control.
Test a new "smart" ventilation system innovation aimed at saving space conditioning energy use while improving comfort, moisture, and peak load impacts.
This project will study advanced whole-house residential construction practices for production builders that enable 50% whole-house energy savings compared to houses built to code in hot/humid climates.
Smarter Indoor Air Quality Solutions
The projects exemplify how added tightness with improved source control, dilution, and high efficiency filtration can have little or no energy penalty.
Team Lead: Gas Technology Institute—Des Plaines, IL
Team Member: University of Illinois—Urbana, IL
Industry Partner: Midwest Energy Efficiency Alliance—Chicago, IL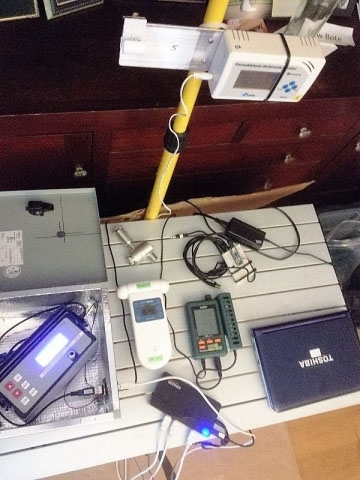 The Gas Technology Institute (GTI) will develop a systems approach for managing air sealing, ventilation, and air distribution during weatherization and home performance improvement projects. This is the first project of its kind designed to develop a systematic approach for optimizing energy efficiency, indoor air quality (IAQ), and comfort improvements. The project will primarily focus on the cold climate zone.
Key success factors include:
Measuring the indoor air quality benefit associated with controlling infiltration from undesirable sources
Controlling duct system losses from areas that produce no indoor air quality benefit and measuring the result
Evaluating the benefits of several air sealing, duct sealing, and ventilation system measure options on indoor air quality. 
As a part of this systems approach, this project will research and develop an air flow control system that will produce ventilation energy savings of up to 30%. Approximately 20% of the savings are anticipated to be associated with temperature-based ventilation and 10% associated with infiltration and duct leakage control.
Team Member: Broan-NuTone LLC—Hartford, WI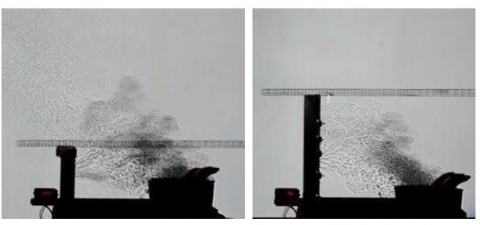 Newport Partners will partner with Broan-NuTone, the nation's leading developer and supplier of domestic range hoods, to develop, test, and demonstrate a prototype Smart Range Hood. The Smart Range Hood will far exceed current state of the art and will offer a cost-competitive, affordable, auto-responsive, consumer-friendly, quiet, effective, efficient, ASHRAE 62.2-compliant local exhaust and whole dwelling unit ventilation solution. The project will involve development of smart controls, an intelligent user interface, and multiple iterations of prototypes; lab testing for capture efficiency, sones, and flow; and field demonstrations.