Bioenergy: America's Energy Future is a short documentary film showcasing examples of bioenergy innovations across the biomass supply chain and the United States. The film highlights a few stories of individuals and companies who are passionate about achieving the promise of biofuels and addressing the challenges of developing a thriving bioeconomy. This outreach product supports media initiatives to expand the public's understanding of the bioenergy industry and sustainable transportation and was developed by the U.S. Department of Energy Bioenergy Technologies Office (BETO), Oak Ridge National Laboratory, Green Focus Films, and BCS, Incorporated.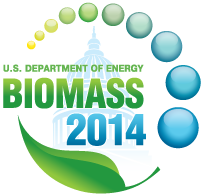 July 29–July 30, 2014
Washington Convention Center
801 Mt Vernon Pl NW
Washington, DC 20001
On July 29–30, 2014, the U.S. Department of Energy's Bioenergy Technologies Office (BETO) will host its seventh annual conference—Biomass 2014: Growing the Future Bioeconomy. Co-hosted with Advanced Biofuels USA, this year's conference will take place at the Washington Convention Center. As in past years, Biomass 2014 will bring together top government officials and members of Congress—with industry leaders and experts from across the bioenergy supply chain—to continue ongoing dialogue about the critical challenges and key opportunities for the industry. The event will focus on the innovative technologies, priority pathways, financing strategies, and public policies needed to grow the bioeconomy of the future.
Please contact the Biomass 2014 Support Team with any questions regarding the conference. Continue to monitor this page for updates on Biomass 2014!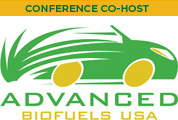 Biomass 2014 Registration
Registration is required to attend this event. To register for Biomass 2014: Growing the Future Bioeconomy, please visit the Biomass 2014 registration Web page.
Biomass 2014 Poster Session
BETO invites students, researchers, public and private organizations, and members of the general public to submit poster abstracts for consideration for the annual Biomass Conference Poster Session
Biomass 2014 Attendee Networking Tool
The Attendee Networking Tool was a concise listing of attendee backgrounds, areas of expertise, and business contact information, which would help attendees network and identify potential partners working in the bioeconomy. For questions about the tool, please contact BETONetworkingTool@energetics.com.
Materials
Accommodations
Unfortunately the Biomass 2014 room block at the Capital Hilton, located at 1001 16th Street NW, Washington, D.C. 20036, is now full. For alternative accommodations and availability near the Convention Center, please see the list below.
Please note that these hotels do not have room blocks set aside for the Biomass 2014 conference.
Marriott Marquis Washington DC
901 Massachusetts Avenue NW
202.824.9200
Average Rate: $299
Distance: 1 Block
Renaissance DC Downtown Hotel
999 9th Street NW
202.898.9000
Average Rate: $399
Distance: 1 Block
Embassy Suites Washington DC Convention Center
900 10th Street NW
202.739.2001
Average rate: $269
Distance: 2 Blocks
Hampton Inn Washington Downtown Convention Center
901 6th Street NW
202.842.2500
Average Rate: $279
Distance: 2 Blocks
Grand Hyatt Washington DC
1000 H Street NW
202.582.1234
Average Rate: $319
Distance: 4 Blocks
Courtyard Marriott Convention Center
900 F Street NW
202.638.4600
Average Rate: $309
Distance: 5 Blocks
DoubleTree by Hilton Washington DC
1515 Rhode Island Avenue NW
202.232.7000
Average Rate: $199
Distance: 8 Blocks