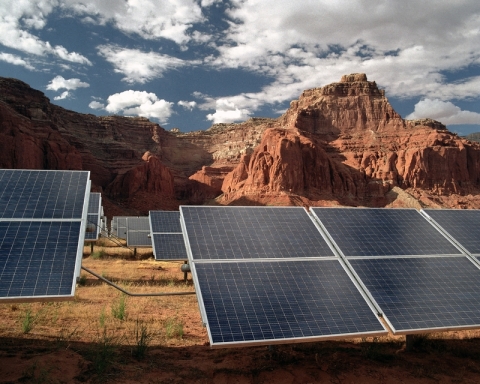 According to SelectUSA, the energy industry is the third largest in the United States, representing more than $700 billion in investment potential over the next two decades. Tribes looking to capitalize on this market trend have an opportunity to learn from tribal energy and power industry experts at the Explore Your Energy Markets webinar on Wednesday, Feb. 24.
Part of  the 2016 Tribal Energy and Economic Development Webinar Series sponsored by the U.S. Department of Energy Office of Indian Energy and the Western Area Power Administration (Western), the webinar will explore energy markets, wholesale price drivers, and other factors involved in putting tribal energy deals together.
Todd Hegwer, Co-CEO of Public Power Energy Services LLC and President of Timber Canyon Energy Consulting LLC, will discuss:
Restructuring power supply contracts and negotiating natural gas contracts
Installing power plants and pipelines
Helping tribal authorities save money on their current power supply contracts
Finding financing, developers, and off-takers for renewable projects on tribal land.
Wenona Benally of the Navajo Nation and Robert Kennedy of Tetra Tech, will present a case study on the Paragon-Bisti Ranch solar project in northwestern New Mexico and discuss how the project's successes can be applied to other tribal renewable energy projects.
In his examination of energy market fundamentals, Western Lead Energy Management & Marketing Specialist Allan Austin will address:
Electricity as a commodity
The difference between wholesale and retail energy markets
What goes into an energy deal
How energy is priced.
The webinar is designed to provide tribes with the insight and information they need to make informed, strategic decisions as consumers, providers, and active participants in the new energy economy.
There is no cost to attend, but registration is required. Register for the webinar.