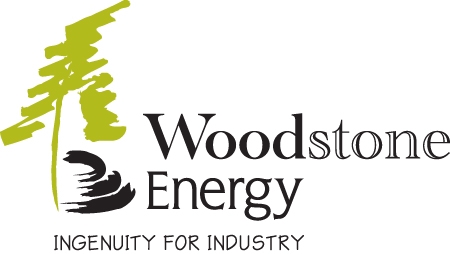 Small business owners have the opportunity to provide products and services to the Office of Energy Efficiency and Renewable Energy (EERE), which helps the U.S. Department of Energy meet its clean energy mission.
From administrative and facility support to technical consulting and trade show management, small businesses provide critical services to EERE.
To learn how your small business can work with EERE, check out the Qualifying for EERE Small Business Contracting Opportunities page.
Small businesses that contract with EERE can be assured that the agency is committed to obtaining the best value in goods, services, and equipment. EERE is dedicated to the highest standards of ethical conduct through the contracting process.
For a breakdown of the different small businesses socio-economic categories EERE supports, see the chart below. It shows the EERE obligations to small and socio-economic businesses for Fiscal Year 2015.
FY 2015 EERE Obligations to Small and Socio-Economic Businesses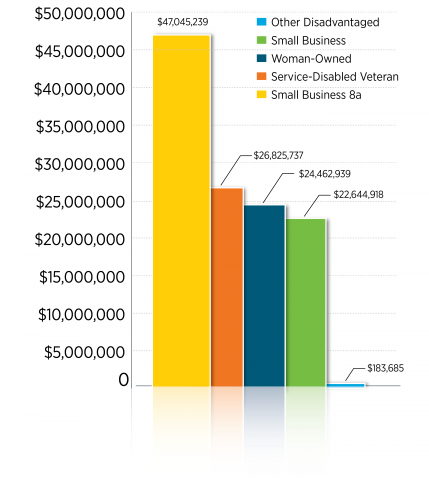 What Products and Services Do We Buy?
Currently, EERE contracts with small businesses that can be classified under the following North American Industry Classification System (NAICS) codes:
541611: Administrative Management and General Management Consulting Services
541330: Engineering Services
541820: Public Relations Agencies
541690: Other Scientific and Technical Consulting Services
561920: Convention and Trade Show Organizers
541618: Other Management Consulting Services
561210: Facilities Support Services
541513: Computer Facilities Management Services
517911: Telecommunications Resellers
337211: Wood Office Furniture Manufacturing.
For an example of which services EERE most often contracts out for, see the graph below. It shows the NAICS codes for the businesses EERE contracted with in September 2015.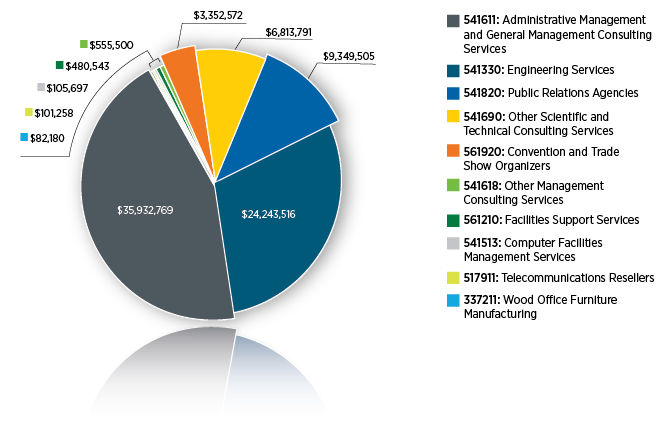 How Do We Purchase from Small Businesses?
EERE procures acquisitions from small businesses in various ways:
Micro-purchases—less than $3,500 and typically processed using Government VISA Purchase Card.
Simplified Acquisitions—between $3,500 and $150,000.
Contract actions—exceed $150,000 in value.
Where are the Contract Opportunities for Small Businesses?
Look through the DOE Acquisition Forecast for future prime and sub-contracting opportunities within EERE, DOE, and National Nuclear Security Administration.
Register for a free account with the publically accessible web portals, FedBizOps and FedConnect, to see what federal contracting opportunities are currently available in your industry. Note that agencies are mandated to post opportunities on FedBizOps, whereas posting to FedConnect is optional.  
How Can Small Businesses Work with EERE?
What Does the Office of Energy Efficiency and Renewable Energy Do?
The Office of EERE supports research, development, and deployment activities for a variety of technologies. See the Office of EERE home page for more information.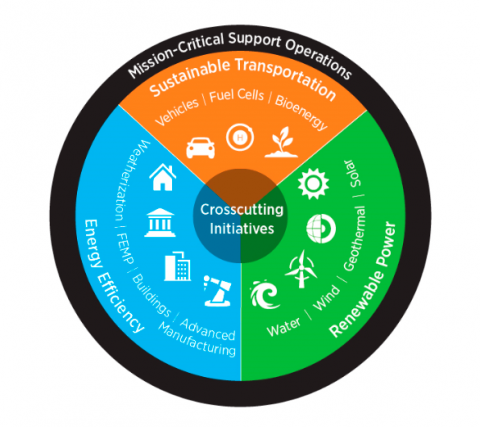 Other EERE Programs that Work with Small Businesses
Additional Resources