The Federal Energy Management Program (FEMP) provides agencies with guidance and direction on how to increase water efficiency and reduce water use in federal buildings and campuses.
Three legal authorities require agencies to reduce water use and implement water efficiency measures: Executive Order (E.O.) 13693, the Energy Independence and Security Act of 2007, and the Energy Policy Act of 2005. Learn more about water efficiency requirements.
Agencies are also required to include water-efficient elements in new construction per the Guiding Principles for Sustainable Federal Buildings. In addition, the installation of water meters is required by E.O. 13693.
Get Started
Start increasing water efficiency by following these steps.
Read guidance on meeting the requirements of E.O. 13693, including how to prioritize building water meter applications and determine end-use water consumption.

Develop a water management plan to meet water use reduction goals.
 
Browse water efficiency best management practices and water-efficient technology opportunities for project ideas.
 
Find training on how to reduce water use in agencies.
 
Investigate alternative water to help offset the use of freshwater.
What Success Looks Like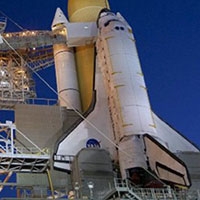 Read case studies about agencies that have successfully implemented water-reduction technologies and measures.