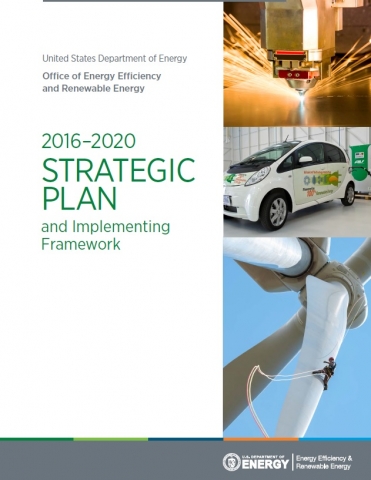 The 2016-2020 Strategic Plan and Implementing Framework from the Office of Energy Efficiency and Renewable Energy (EERE) is the blueprint for launching the nation's leadership in the global clean energy economy. This document will guide the organization to build on decades of progress in powering our nation from clean, affordable and secure energy.
Plan highlights include:
- 7 strategic goal sections aligned along EERE's core technology sectors and crosscutting areas
- EERE's Investment Approach and Core Questions to prioritize work and deliver value
- Success indicators to ensure EERE stays on track or adjusts its strategies as needed.