Jonathan Male, director of the Bioenergy Technologies Office and Jim Spaeth, program manager and conference chair of the Bioenergy Technologies Office, invite you to attend Bioenergy 2016 in Washington, D.C., July 12–14.
July 12–14, 2016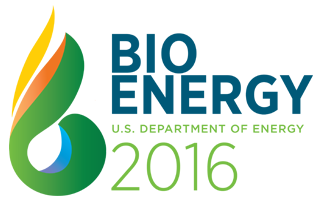 Walter E. Washington Convention Center
801 Mt. Vernon Place, NW
Washington, D.C. 20001
On July 12–14, 2016, the U.S. Department of Energy's (DOE's) Bioenergy Technologies Office (BETO) will host its ninth annual conference—Bioenergy 2016: Mobilizing the Bioeconomy through Innovation. Partnering with the Clean Energy Research and Education Foundation (CEREF), this year's conference will focus on opportunities to grow future feedstock supplies and break through technology barriers to achieve a stronger bioeconomy.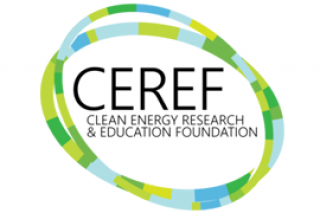 Each year, approximately 600 participants attend the conference, including key stakeholders from the bioenergy industry, Congress, national laboratories, academia, and the financial community.
Attendees will discuss critical bioenergy issues such as:
Innovation and emerging pathways
The vision for a national bioeconomy 
Feedstocks forecasting and supply analysis
Marketplace Exploration
Strategic public engagement.
Bioenergy 2016 Registration
Registration is required to attend this event. To register for Bioenergy 2016: Mobilizing the Bioeconomy through Innovation, please visit the Bioenergy 2016 registration web page.
Register online through Thursday, July 7, 2016, at 5 p.m. Eastern Time. On-site registration will be available beginning the morning of July 11, 2016, at the Walter E. Washington Convention Center.
Bioenergy 2016 Conference Agenda
Additional information on the schedule and specific plenary and breakout sessions is available on the Bioenergy 2016 Agenda.
Bioenergy 2016 Confirmed Speakers
View the Bioenergy 2016 Confirmed Speakers web page for a full list of confirmed speakers for Bioenergy 2016. To learn more about our speakers, download the Speaker Biographies file.
Arrive early to catch the Sustainable Transportation Summit before Bioenergy 2016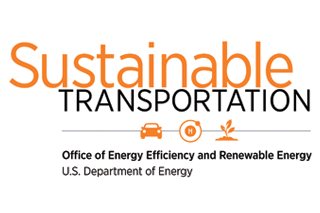 On July 11–12, the U.S. Department of Energy will host the first-ever Sustainable Transportation Summit. The summit brings together transportation and mobility leaders to discuss the technology, policy, and market innovations that hold the potential to shape the transportation system of the future. The Sustainable Transportation Summit seeks to engage a diverse stakeholder community whose interests span a broad technology portfolio, from fuel cells and vehicle electrification to the bioenergy supply chain. This year's summit will highlight progress and achievements in transportation research and development and bring new transportation technologies to market.
*Receive 10% off admission when you register for both Bioenergy 2016 and the Sustainable Transportation Summit together!
Bioenergy 2016 Attendee Networking Tool
The Attendee Networking Tool provides information on attendee backgrounds, areas of expertise, and business contact details to help attendees network and identify potential partners working in the bioeconomy. For questions about the tool, please contact BETONetworkingTool@energetics.com.
Bioenergy 2016 Exhibiting and Support Opportunities
Please visit CEREF's web page if you are interested in exhibiting or providing other support. For more information, please contact CEREF at bioenergy@ceref.org or 202-640-6599, extension 317.
Bioenergy 2016 Interactive Poster Session (Deadline to Submit Poster Abstracts Extended)
BETO invites students, researchers, public and private organizations, and members of the general public to submit poster abstracts by Friday, June 10, 2016, for the Bioenergy 2016 Interactive Poster Session. Selected applicants will have their posters on display for the duration of the conference, including the conference breaks, so that they can meet with attendees and informally present their posters. These posters will also be on display and can be informally presented at the Bioenergy 2016 Poster Reception, held on July 13, 5:30 p.m.–7:30 p.m.
For more information on poster abstract guidelines, submission, and due dates, visit the Bioenergy 2016 Poster Session web Page. 
Join us after Bioenergy 2016 for the Progress and Products from the Regional Feedstock Partnership Meeting

In 2007, the U.S. Department of Energy's Bioenergy Technologies Office and the Sun Grant Initiative established the Regional Feedstock Partnership (RFP). The partnership was designed to address information gaps on productivity and yield potential of key energy crops and related sources of biomass. The RFP evolved into an expansive project with more than 100 field trials in 48 states incorporating advanced genetic material to ascertain current growth and yield characteristics, assess sustainability attributes, and define production economics. Engaging the nation's leading researchers, the partnership has populated the Bioenergy Knowledge Discovery Framework with new data on energy crop yields, generated information to refine assumptions made in the 2016 Billion-Ton Report, and created new education and outreach tools for bioenergy stakeholders.  
RFP team leaders will assemble to highlight the critical advances and valuable products resulting from this important partnership. This meeting will be open to the public and held directly after Bioenergy 2016 at the Walter E. Washington Convention Center on July 14 from 1:00 p.m.–5:00 p.m. Eastern Time. 
Bioenergy 2016 Hotel Room Block
A room block is available for conference attendees at two nearby hotels for the nights of July 10, 11, 12, and 13, 2016: the Hampton Inn Washington-Downtown-Convention Center and the Cambria Suites Rooms are available to all attendees at the discounted government rate of $174 per night. 
The Cambria Suites is at 899 O St, NW, Washington, DC 20001. It is 0.5 miles from the Convention Center. Discounted rooms are available July 10–14. To book a room at the Cambria Suites, guests should contact call the hotel directly at 202-299-1188 and identify yourself as a member of the DOE Bioenergy Conference group. The cut-off date to book a room in the Cambria Suites room block is Friday, June 23, 2016.
The Hampton Inn is at 901 6th Street, NW, Washington, D.C. 20001. It is 0.2 miles from the Convention Center. Discounted rooms are available July 11–14. To book your room at the Hampton Inn, please visit Bioenergy 2016 Hampton Inn Washington DC Convention Center. The cut-off date to book a room in the Hampton Inn room block is Saturday, June 20, 2016.
Contact Us
For more information about Bioenergy 2016, please contact us at Bioenergy2016@ee.doe.gov.