Facilities pursue certification to Superior Energy Performance® (SEP™) to achieve an attractive return on investment while enhancing sustainability. The business case for SEP is based on detailed accounts from facilities that have implemented ISO 50001 and SEP. Gain an insider's view from these pioneers. Read the cost-benefit analysis and case studies, and view videos and presentations.
Cost-Benefit Analysis
SEP yields low-cost energy savings that directly impact the bottom line. Analysis across ten SEP certified facilities revealed significant savings. Find all the data in the 2015 SEP Cost-Benefit Analysis paper, which documents SEP-certified facilities achieving deeper, more sustained energy savings:
12% reduction in energy costs within 15 months of starting to implement SEP, on average
Annual savings of $36,000 to $938,000 using no-cost or low-cost operational measures
Paybacks of less than 1.5 years in facilities with energy costs > $2 million annually (less than 2.5 years for those with energy costs of $1 million per year)
Beyond impressive energy and cost savings, facilities stated that the combination of an ISO 50001 certified energy management system (EnMS) and a verified energy performance improvement delivers additional benefits:
Provides the data and analysis to inform decision making
Takes EnMS to a new level using advanced, rigorous tools to create robust data tracking and measurement not previously available
Raises the visibility of successful facilities within the company
Gives proof of performance—certification gives credibility internally and externally
Brings national recognition to your program, helping it grow and succeed
Case Studies
Facilities, large and small, describe implementing an EnMS, share internal and external costs, present energy and cost savings, and offer lessons learned in the following case studies: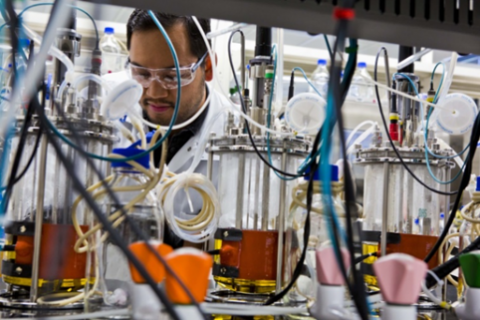 MedImmune, the global biologics research and development arm of AstraZeneca, improved the energy performance of its Gaithersburg, Maryland facility by 8.5% by participating in the U.S. DOE's SEP program. (July 2016)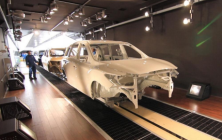 The Nissan vehicle assembly plant in Smyrna, Tennessee, improved its energy performance by 24% over six years by participating in the U.S. DOE's SEP program. (May 2016)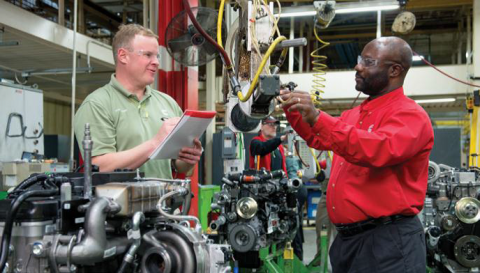 The Cummins Rocky Mount Engine Plant (RMEP) in Rocky Mount, North Carolina is saving over $700,000 annually and achieved a 12.6% energy performance improvement after implementing SEP. (July 2015)

The HARBEC, Inc. specialty plastics manufacturing plant in upstate New York is saving $52,000 annually through operational improvements with no capital investment. (May 2015)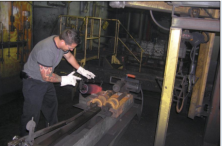 The General Dynamics Scranton Army Ammunition plant is saving $956,000 annually after implementing SEP, and achieved payback in just six months. Also read the DOE success story. (February 2014)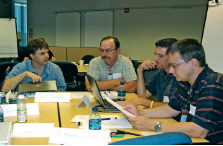 CCP Composites US LLC incorporated SEP into its integrated health, safety, quality, and environmental management system to achieve a 14.9% improvement in energy performance over a two-year period. (June 2011)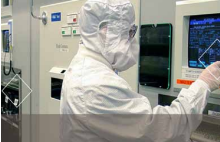 Freescale Semiconductor Inc. engaged employees at all levels of the organization and leveraged facility-level activities into a corporate energy management program—improving its energy performance by 6.5%. (June 2011)
View videos on the business value of SEP and facilities' experiences with the program. 
Presentations
Learn more about the specific experiences of SEP-certified facilities in diverse sectors. These presentations were produced by SEP participants and reviewed by DOE.
Cummins Inc.
Cummins, which is implementing SEP across multiple facilities, presented its energy efficiency strategy and how SEP and IS0 50001 fit into its strategy. (September 2015)
The Cummins Rocky Mount Engine Plant shared its experiences in achieving SEP certification—challenges, benefits, and next steps. (September 2015)
Schneider Electric
Schneider Electric presented the costs and benefits  of implementing SEP at the enterprise-wide level as part of the company's energy management strategy. (September 2015)
The company described its five-phased process to implement SEP and shared tips and experiences along the way. (May 2014)
Harbec, a small company, has aggressively pursued alternative energy sources including renewable energy and combined heat and power. This case study demonstrated how the SEP M&V Protocol was able to effectively model this diverse energy supply and to demonstrate a meaningful measure of energy performance improvement. (September 2015)
At the September 2015 Green Electronics Council Emerging Green Conference, DOE's presentation focused on SEP's opportunity to improve energy efficiency of electronics manufacturing processes and the overall environmental footprint of an electronics product life cycle. Also at the conference, 3M Company highlighted the role of SEP in its corporate energy efficiency goals and the company's contributions to sustainability in the electronics industry.
MedImmune highlighted its SEP certification successes and described how the energy team at its Gaithersburg, MD facility used the M&V Protocol to adjust for a major expansion of a new building that changed energy consumption on site as they achieved SEP certification. (June 2015)
3M Canada Brockville, Ontario, an SEP Platinum certified plant, shared its SEP implementation process, results of its gap analysis, key work plan activities, and other advice. (May 2014)
Harbec Plastics described its broad range of activities to improve energy efficiency, earning SEP Platinum certification for its Ontario, NY facility. (May 2014)
3M Company achieved SEP certification at its facilities in Cordova, IL, and Brockville, Ontario, Canada by substantially improving their energy performance and sustaining those energy savings over the long term. (October 2012)
Nissan implemented SEP to reduce its energy use by 7.2% over 3 years and achieve a four-month payback at its vehicle assembly plant in Smyrna, TN. (October 2012)
Volvo Trucks involved a variety of employees on its energy team to improve its energy performance by more than 25% over 3 years. (October 2012)