You are here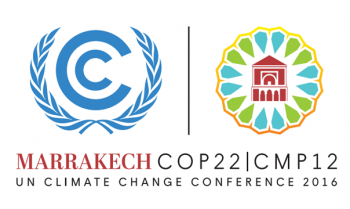 Blog post from the Clean Energy Investment Center, November 10, 2016.
On Tuesday, November 15, the Clean Energy Investment Center (CEIC) led by its Director, Dr. Sanjiv Malhotra will continue its year-long investor engagement series at the UN Climate Change Conference (COP22).  Similar to CEIC's successful Clean Energy Investor Roundtables in London and New Delhi, this Roundtable will bring nearly 40 energy investors and energy ministers from around the globe to discuss some of the world's most pressing questions in clean energy and investments.
U.S. Department of Energy Secretary Dr. Ernest Moniz will serve as Chair of the Roundtable, and will provide a keynote address. The Roundtable will focus on three major and contemporary topics affecting the clean energy ecosystem: 1) challenges and opportunities in public-private partnerships one year removed from the historic Paris Agreement; 2) the importance of global investment in clean energy; and 3) new mechanisms for scalable models in clean energy financing.  This closed-door convening of global investors and world leaders is sure to ignite the next wave of global partnerships and policies to reduce the harmful effects of climate change.
Stay tuned for a full brief of the Roundtable and CEIC's experience at COP22! 
The Clean Energy Investment Center is part of the Office of Technology Transitions, whose mission is to expand the commercial impact of DOE's portfolio of Research, Development, Demonstration and Deployment (RDD&D) activities over the short, medium and long term.