You are here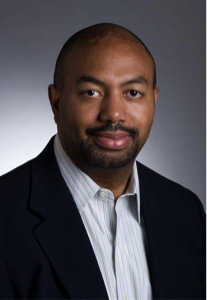 Carmichael Roberts is a General Partner at North Bridge Venture Partners where he finances and builds companies that make new products using chemistry, materials science and/or materials engineering. He primarily focuses on early stage ventures, including helping founders launch companies from initial formation. Carmichael lead the North Bridge investment in 1366 technologies, a company in Bedford MA that makes high efficiency solar cells based on innovations in silicon engineering. He serves as the Chairman of 1366 technologies. Carmichael also helps start companies like Foro Energy which uses high powered lasers to access energy resources. Foro was created in Carmichael's offices in Boston. He currently serves as the lead director of Foro and its largest shareholder via North Bridge. Another example is MC10, which was started by Carmichael at North Bridge in a similar fashion. MC10 is a company that owns a stretchable version of silicon that is today used in various industries including energy, consumer electronics and medical. Carmichael was the initial CEO and now serves as the Chairman of MC10. These three companies are examples of what he does to help conceptualize, create, launch and build successful enterprises in the energy space.
Prior to joining North Bridge, Carmichael co-founded several companies that were based on advanced materials engineering and/or chemistry. He has served in an executive and/or active board capacity for each of his companies. Before starting his career as an entrepreneurial CEO, Carmichael worked in business development for a start-up polymer company called at GelTex Pharmaceuticals (acquired by Genzyme). Prior to GelTex, Carmichael was responsible for new product and business development at Sentry Products, a life science venture wholly owned by Union Carbide Corporation (acquired by Dow Chemical). Carmichael is also very dedicated to developing medical products for developing nations. Along with Harvard University, Carmichael co-founded Diagnostics For All, Inc., a non-profit organization funded by the Gates Foundation that is developing a materials platform to make low cost diagnostics for poor and rural populations in developing nations. Products have been launched around the world. Carmichael currently serves as Chairman of this organization.
Carmichael serves on the advisory boards for MIT's Deshpande Center for Innovation, Harvard's Nanoscale Science and Engineering Center, Duke University and the New England Clean Energy Council. In 1999, he was named by MIT's Technology Review as one of the world's top 100 young entrepreneurs. Carmichael is also a trustee of Duke University, the Berklee College of Music, an overseer for the Boston Symphony Orchestra and the Museum of Science in Boston.
Carmichael received his B.S. and Ph.D. in organic chemistry from Duke University and was a National Science Foundation Fellow at Harvard University's Departments of Chemistry and Chemical Biology. He also earned his M.B.A. from the MIT Sloan School of Management.