You are here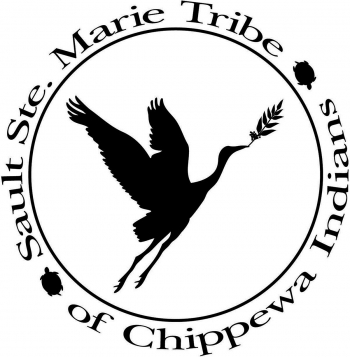 The Sault Ste. Marie Tribe of Chippewa Indians is a 44,000-strong federally recognized Indian tribe that is an economic, social and cultural force in its community across the eastern Upper Peninsula counties of Chippewa, Luce, Mackinac, Schoolcraft, Alger, Delta and Marquette, with housing and tribal centers, casinos, and other enterprises that employ both Natives and non-Natives and fund tribal programs. The tribe works hard to be self-sufficient, good stewards of the land and waters and helpful to the surrounding community. │ Photo courtesy of the Sault Ste. Marie Tribe of Chippewa Indians.
Climate Action Progress and Plans
The Sault Ste. Marie Tribe of Chippewa Indians has been committed to promoting environmental sustainability since it was federally recognized in 1972. In the 1980s, the Sault Tribe constructed its first housing using solar thermal heating systems. The Sault Tribe has conducted wind power surveys and currently is the host organization for the Inter-Tribal Fisheries and Assessment Program of the Chippewa Ottawa Resource Authority, which monitors contaminant concentrations in fish in the Great Lakes. To date, the Tribe's environmental accomplishments include energy audits on 39 government buildings and 25 houses, lighting retrofits to more than 5,000 fixtures, and implementing waste reduction initiatives in government buildings, casinos, and other businesses. 
In 2012, the Tribe outlined in its Energy Strategy a bold net-zero energy goal: the Tribe aims to export as much energy as it purchases for its operation. The Tribe also seeks to reduce greenhouse gas emissions by 4 percent per year.
For more information, see the Sault Ste. Marie Tribe of Chippewa Indians website.