You are here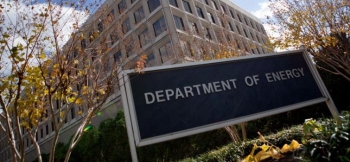 The United States is at an energy crossroad. The nation's energy landscape has changed very rapidly – in just the last five years or so, we have seen dramatic increases in oil, gas, and renewable energy production. These increases come with significant new economic and security benefits and opportunities – but with corresponding implications for infrastructure and markets as well. 
Headlines in 2013 illustrate these concerns. The extreme rain and flooding that hit Colorado in September 2013 threatened to disrupt oil and gas production and made fuel distribution quite challenging. Over the most recent holiday season, ice storms in the U.S. and Canada left hundreds of thousands of people without power. Propane distribution issues in Midwest this year underscore a range of stresses on our energy distribution infrastructures, as did the aftermath of Superstorm Sandy. New sources of energy supplies are being developed in different geographic regions than in the past, e.g., the Marcellus and the Bakken. And from a market perspective, after years of policy focus on conservation and efficiency, we are seeing flattening and in some cases decreasing energy demand. 
The opportunities presented by additional domestic energy supplies and technology-related successes come with a new set of challenges, testing some of the basic assumptions underlying our decades-old energy policies, regulatory structures, business models, research investments, and diplomatic and global security engagements.
About EPSA
Recognizing that unbiased policy analysis will provide the best foundation for least cost, highest impact ways to transform our energy systems, Secretary Moniz launched the Office of Energy Policy and Systems Analysis (EPSA) within the Department of Energy in August 2013.
EPSA advises the Secretary and senior leadership in DOE on critical energy issues and policies through analysis of and recommendations on the range of energy subsectors – from fossil fuels and renewable resources to transmission and distribution to efficiency and end uses. EPSA synthesizes and analyzes information from and collaborates with the Department's program offices and the national labs. It also works with stakeholders from industry and NGOs and our Congressional, state, local and tribal partners to develop a more comprehensive, integrated and analytically based understanding of energy systems, various jurisdictions, and impacts to its participants.
To develop policy responses to these issues and prepare for others, EPSA has teams focused on several policy areas, including climate environment and efficiency, energy security, finance, incentives and program analysis, and state and local cooperation. Another team within EPSA serves to integrate analysis across these areas, and the entire office will support the work undertaken in the Quadrennial Energy Review. Over the coming months, this blog will be our forum to share information about current topics in the energy policy world, including our analysis about pressing issues and our proposals for new initiatives.