You are here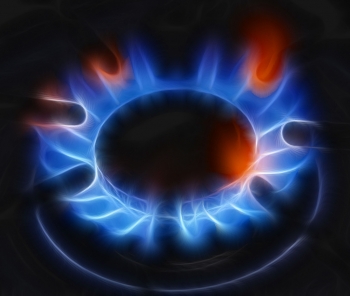 Advancing the Interagency Methane Strategy
As directed by President Obama in his Climate Action Plan, the Department of Energy (DOE) collaborated with other Federal agencies to develop a Strategy to Reduce Methane Emissions, which was formally announced by the White House last month. To advance this strategy, DOE is now working with other Federal agencies and the White House to assess current emissions data and address data gaps, identify technologies and best practices for reducing emissions, and identify existing authorities and incentive-based opportunities for reducing methane emissions. Additionally, DOE is hosting a series of roundtable meetings with public and private sector stakeholders.
Methane Stakeholder Roundtables
Over the course of the spring, Secretary Moniz is hosting five stakeholder roundtables with industry, environmental, labor and academic leaders involved in the natural gas sector to identify and highlight best practices, technology solutions, and policies for securing reductions in methane emissions from its midstream and downstream segments. These dialogues create fora in which experts can provide input into the Administration's strategy to complement other efforts underway by other agencies.
The primary goal of these roundtables is to catalyze action to reduce methane emissions from distribution, transmission, storage, and processing segments of natural gas systems. Roundtable participants are invited based on their expertise regarding methane emissions abatement.
Additional goals for these methane roundtables include:
Promoting a common understanding of the scale of methane emissions from natural gas systems and related abatement opportunities,
Catalyzing greater action and engagement by policymakers at all levels of government, and
Encouraging visible leadership and demonstrated commitments to a common vision that embraces the need to reduce methane emissions from natural gas systems.
The kick-off roundtable took place on March 19th and included a cross-section of industry, environmental, labor, and academic leaders. Subsequent roundtables will be conducted as follows:
Labor Unions and Manufacturing Companies – Thursday, April 24, 2014
Academics, Non-Governmental Organizations, and Environmental Groups– Tuesday, May 20, 2014
Natural Gas Companies – Wednesday, June 11, 2014
A capstone roundtable took place at the White House on July 29, 2014. Afterward, Secretary of Energy Ernest Moniz announced several new initiatives as DOE's part of the larger Administration Strategy to Reduce Methane Emissions.