You are here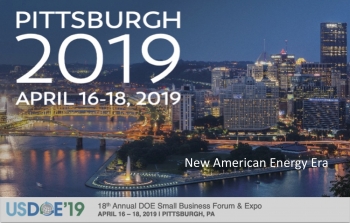 THE "STEEL CURTAIN" SUPPORTER 
National Nuclear Security Administration, U.S. Department of Energy
Office of Fossil Energy, U.S. Department of Energy
THE ESPLANADE SUPPORTER
North Wind Group
HOT METAL STREET BRIDGE SUPPORTER
Pacific Northwest National Laboratory, U.S. Departmetn of Energy
Savannah River Nuclear Solutions, LLC.
Y-12/Pantex
Allegheny Science & Technology
HukariAscent
SMALL BUSINESS SUPPORTER\
System 1, Inc.
ANCILLARY SUPPORTERS
Mobile App - KeyLogic
Keynote Speaker - KeyLogic
Coffee - FLUOR
Exhibit Hall Welcome Reception - Value Added Solutions, Inc.
Event Bag - Wildflower International
Matchmaking - General Atomics
Registration - General Atomics
Lanyard - Circuit Media
NOTE:  Participation as a supporter at the 18th Annual DOE Small Business Fourm & Expo does not imply any affilication with or endorsement by the U.S. Department of Energy.