You are here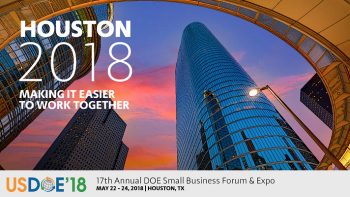 Westin Galleria Houston and Westin Oaks Houston at the Galleria
The Westin Galleria Houston and The Westin Oaks Houston at the Galleria are the official hotels for DOE2018. The group rate for DOE2018 is $137.00/night (plus state and local taxes) Rates will be available 3 days prior and 3 days after the event (subject to availability).
Reserve your room by calling the hotel directly or make your reservations online.
For phone reservations, please call (713) 960-8100 and reference "DOE2018" or
The forum negotiated rate expires Thursday, April 26, 2018, 5:00 pm EST.
Avoid Housing Pirates
Only the official DOE2018 hotels are The Westin Galleria Houston or The Westin Oaks Houston at the Galleria. No other housing company, may contact you (either by email, mail, phone or fax) about your hotel reservation for DOE2018. All exhibitors and attendees should book through the official DOE2018 Hotel Reservation Portal.
If you are contacted by anyone asking if you need a room at the DOE2018,please contact the DOE Forum Management Team at infoDOE@aetherquest.com or 571-297-4039.
Directions from Westin Oaks Houston at the Galleria to Westin Galleria Houston Ballroom (Registration Desk/General Session)
1. Exit The Westin Oaks Hotel from the 3rd floor mall entrance and turn right walking toward the Financial Tower Elevators.
2. When you approach the Financial Tower Elevators, turn left and proceed to walk past The Galleria escalators.
3. Proceed down the walkway until you see DOE2018 signage on your left (The Westin Galleria mall entrance will be on your right).