You are here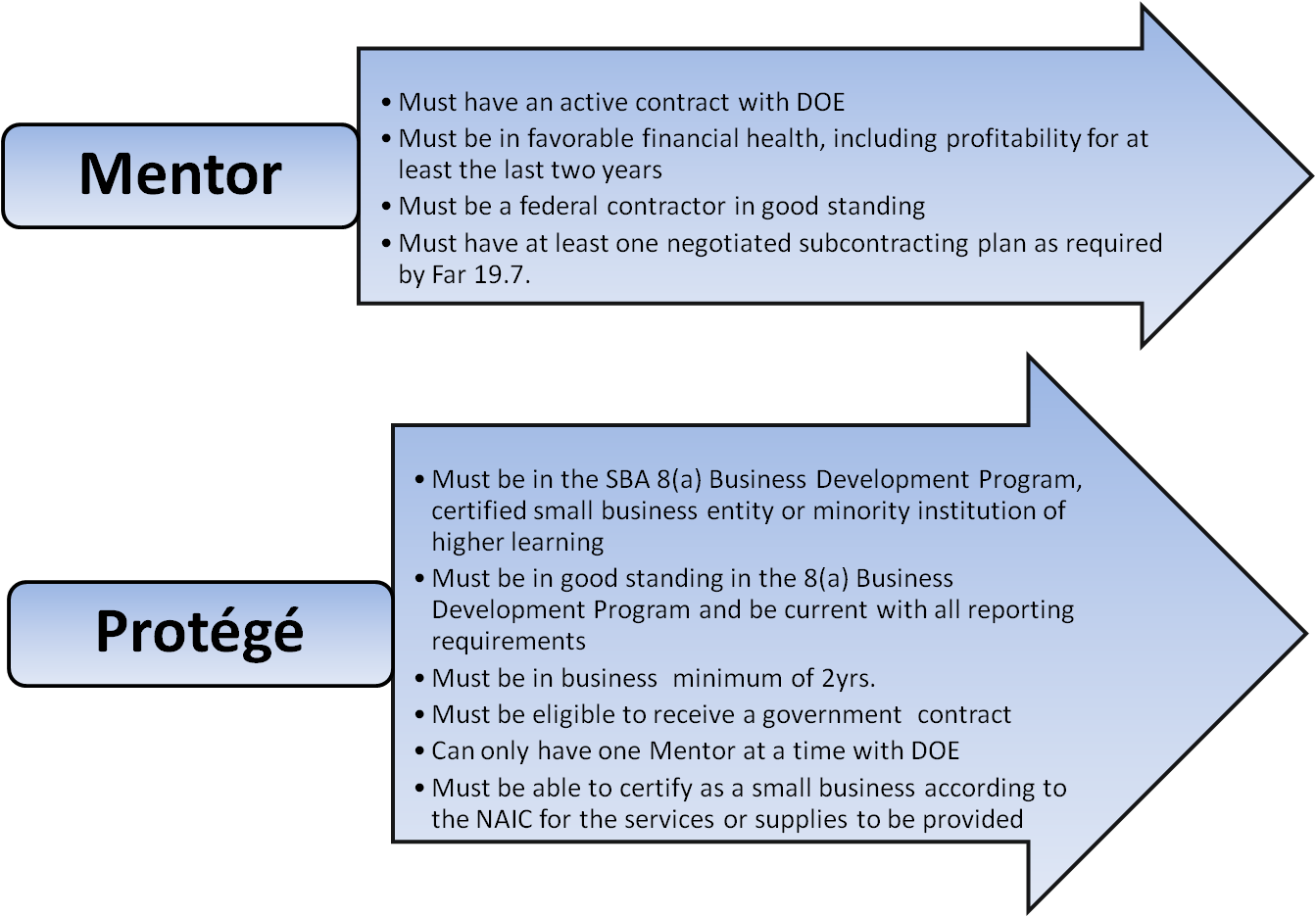 In accordance with 48 CFR 919.7010, the Mentor-Protégé Agreement should include the following:
Protégé and Mentor Contact Information
Mentor DOE Prime Contract No.
Contract Performance Period
DOE Contracting Officer Contact Information
DOE HQ Contracting Office (Contract Owner)
Small Business Program Manger Contact Information
Identification of Protégé Small Business Designation and Standard Industrial Code
Statement Certifying Protégé is a Certified Small Business
Statement Certifying Protégé have never received an 8(a) Contract
Identification of Developmental Assistance to be provided to Protégé
Mentor Negotiated Subcontracting Plan incl. Listing of Subcontract(s) that can be awarded to the Protégé
Statement Certifying Protégé have been in Business  a Minimum of 2 Years
30 Day Advance Notice for Voluntary Termination or Withdrawal Language
Termination or Non-Termination of Subcontract if Agreement is Terminated or Withdrawal Language
Progress Report Requirements and Schedule of Activities
Schedule and Criteria for Evaluating the Protégé Developmental Success
Agreement Close-out Language
Acknowledgement of 48 CFR 919.7011
You may download the application here.